Introduction:
At Pixel Retoucher customer privacy is our top priority. We are committed to protecting your data from any third party or cyber attack. Our site is fully encrypted to ensure proper privacy & data protection to our users.
We use advanced technology to ensure image security. There is no chance of revealing your valuable image without your permission. Even we don't share it in our portfolio if you don't like it.
The information we gather from our clients is stored securely. We never share your personal data with anywhere else. Our privacy policy also assures that we are liable to protect the data that you share with us.
What information do we take from the client?
If you want to take our service or try to avail a trial period then you need to submit the below information.
Name
Email
Contact number
Country
If you have a bulk order you need to share the below data
Company Name
Website URL
Address
Images
Currency
Our company encrypted all the data & images to avoid any cyber attacks. The information you submit on our sites is 100% safe.
How do we protect your data?

To protect your data we have a data security, specialist team. The team monitors the sites & finds out security gaps to avoid cyber attacks. We also apply malware scanning to avoid vulnerabilities.
We keep the customer data encrypted so that no third party can access it.
How do we maintain Image Security?
Image is a valuable thing that can easily steal by digital thieves. That is why proper security is a must. So we offer sophisticated security to protect your images.
We also never share your image with any third party or social sites. After one month of backup, we permanently delete your images.
We inject security in different layers to protect the image from cyber attacks. So, there is no chance of image revealing if you work with us.
Yes, but before using cookies we ask our visitors. If the visitor allows sharing cookies only then we access it.
It only gives us information about your IP address, accessing time & browser details.
We use cookies to know the activity of our site to improve your browsing experience.
No third party disclosure
We strictly maintain our privacy policy & never share customer data with any third party.
We never sell any information of the client. So, your information or image is 100% safe with our site.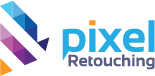 Get professional services
to enhance perfection on your

photos
You can avoid the hassle of having to spend hours doing photo editing. Join us and get a fresh look at your photos in the most beautiful way.