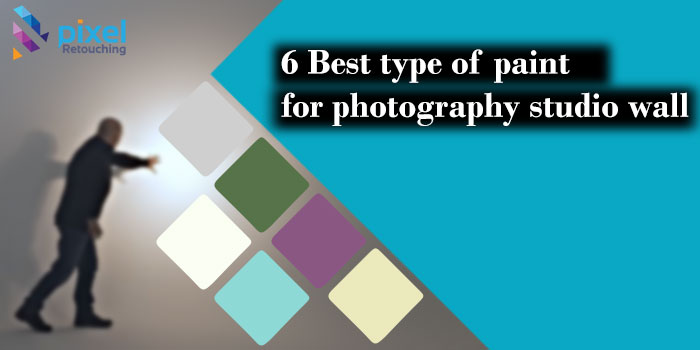 The problem with the people who set up photo studios in the beginning always share – what will be the wall color of the studio or what is the best wall color for a photo studio? It is often seen on various forums and social media. So there is no reason to think that this problem is just yours. However, I have seen that the most recommended colors from the experts are white and gray. Again I have heard some professional photographers say that it all depends on the photography style of the photographer.
Some photographers, however, suggest to color with different colors according to the needs of two or three walls. In that case, you can bring some changes during product photography in agreement with the type of your product or the needs of the client. For example, products that are not reflected or have textures stand out on a white background. At the same time, white walls are quite supportive and gorgeous when it comes to commercial photography. On the other hand, gray walls can give perfect shots for shooting products that are shiny or glossy.
This way you can create your photo studio wall according to your photography style or needs. In this article, I will discuss which color is suitable among the most common colors related to photo studios. It will surely help you to choose the best wall color for a photo studio.
6 best type of paint for photography studio wall
Most photographers prefer wall color to make their room aesthetic to focus their work. And for this reason, although the use of white, gray, or neutral colors is more common, many people think of some more alternatives. And that's why I will discuss the best Wall Color for a Photo Studio and also examine how each color reflects your feelings and elements. Let's start on the main point of the best wall color for a photo studio. 
 White Wall Color
White is a popular color for photography walls in the studio. It is better to call it technically a shade than a color. White color portray is used as moods and feelings in a photo studio which is very helpful in art. It is effective as a white color wall to bring an airy aesthetic look to your photos. White color wall lighting is also quite useful for this purpose.
The white color is quite helpful for bouncing off the light and removing the shadows. This is very helpful in bouncing your photo lights, especially in those photo subjects where hue and saturation need to be controlled. Moreover, white is very suitable for a photography wall in the studio, because even if the light is a little less, the shadow that is created can be easily removed. Similarly, removing the unnecessary element from the white background is easier than other colors.
For displayed photography, on the other hand, the white color helps to focus on art. It is clear and gives full focus to the art. At the same time, this color is very helpful to bring an aesthetic look to the room.
White color is even perfect for product photography, especially for food photography. It is very helpful to show the saturation of the product in white color. If you look at food or other related popular photographs, you will see that most of them are shot on white background. Even white products are possible to shoot on a white background and you will be surprised to see many of the photographs.
 Black Wall Color
Black is a very popular color in the world of photography, although it is considered an absence of color or light, and is not considered a color in any particular field. In the world of photography, black is more of a shade than a color. However, in the world of photography black color is very much used as a photo studio wall. Many dark colors can be combined with black to create good art.
Black color is quite helpful to control lighting and contrast. The black color is dark but protects it from all light bouncing. This color is very useful in photography because it can control the light in a room very well. If you take a picture in the background of the black wall, it does not glare because this color does not bounce.
The black color provides good contrast so the focus of the room falls on the whole photo. There is no possibility of focusing on any object other than the photo on a black background. Keep in mind, however, that when you are shooting in the background of a black wall, you need to provide adequate extra light. In this case, you can take several test shots in different light combinations until you get the shot you need. Then it will be helpful to find a reliable light combination.
Many experts recommend using matte black paint for black-colored walls. As a result, it helps to get more textured and less glossy pictures.
Gray Color Wall
Many photographers like the gray color very much. It is a neutral color that falls between the white and black spectrum. Gray is equally useful as white and black as a neutral color especially when you want to do interior or wall decoration.
As you may know, gray is not a specific color, it is a color made up of a combination of white and black. This color is very suitable for interior and exterior everywhere. It is very attractive emotionally and is very common in all kinds of uses. The advantage of gray color is that it is sometimes moodier than black and more comfortable in shades or lighting than white.
In the Photo Studio, gray is considered an ideal color. This is a nice color that the camera can capture the details quite well. Gray color in product photography can make all the pictures quite dazzling. The gray color is always incomparable for bringing a professional photographed natural and attractive look.
Now the question is which one – light gray or dark gray would be ideal for your photo studio wall? I have seen most of the professional photographers recommend Light Gray. Gray light color reflects much less than solid gray and white and helps to brighten up the room more. At the same time, it helps to bring a soft feeling to light gray photos. Dark gray on the other hand helps a lot to get the benefits of black color. This color bounces quite a bit and is also useful in creating contrast between the photo subject and the background. So you need to increase or decrease the amount of white or black according to your needs in a gray-colored wall.
Green color wall
If you can use green color properly then it can be quite suitable in a photo studio. The use of green color makes the work of a photo studio extraordinary – is also not uncommon. Moreover, for those who work with photos as well as videos, it is quite common to use a green wall or background. If you are aware of the use of green screens then you can understand the meaning of green walls. Especially if you work with special effects on the photo or work to change the background of the photo using hair masking service, then the green wall is really helpful for you.
If you are looking for the best wall color for a photo studio then you can consider green too. There are a lot of benefits of having a green wall – creating creative control over the background of your photo and adding effects as needed. For those who work with special effects, the green wall will help them a lot. On the other hand, for those who will do general photography, you can work with any of the above neutral colors.
Pale Blue colored wall
Pale Blue like white is another great choice for creative photographers as a photo studio color. We use this color in special product photography to create flashy photo stories. Since it is a lot like white, it offers almost all the benefits of the white color. This color is very helpful to remove the shadow from the picture or have perfect control over the contrast.
One of the advantages of using Pale Blue as a wall color over other colors is that it helps to change the temperature in your picture accurately. Pale Blue gives your photo a soft temperature that many photographers like. It is quite effective in getting cool photo results. And if you do not want to decorate your picture like this, then it would be better for you to choose any other solid or neutral color above.
Cream color wall
The Cream color which is almost a lot of pale blue and white color gives the same result as well. This color brightens the scenery of your photo and creates less shadow and contrast. The cream color will give a more warm tone to your picture and at the same time provide a cooler temperature. The light mode of the cream-colored wall is very helpful for taking pictures which gives a very warm and cozy feel. Cream color may be perfect for many photographers who prefer cool and soft colors.
Cream color does not require extra lighting like black or gray color. It is quite supportive to control color in-studio photos. This color also presents quite softly to the eyes.
Follow your own photography style now.
Like any other art, photography has no specific rules that you must use this color. The color that enhances your photography style is perfect for you. Every photographer has his own style and choice. You can decorate your studio accordingly. You can use white, black, or gray as a neutral color and cream, pale blue, or pink color to add a little more creativity.
Photography is a creative field so there is no end to what you have to explore. We just shared some ideas based on light, contrast, shadow, etc. You will follow your own art when you can make a significant impact on a particular subject. Hopefully, our discussion will help you choose the best wall color for a photo studio. If you have any other questions you can take our help.