Multiple
Clipping Path

service
It's very important to maintain the 100% quality clipping path. We outline every image manually with professionally trained graphic Designers.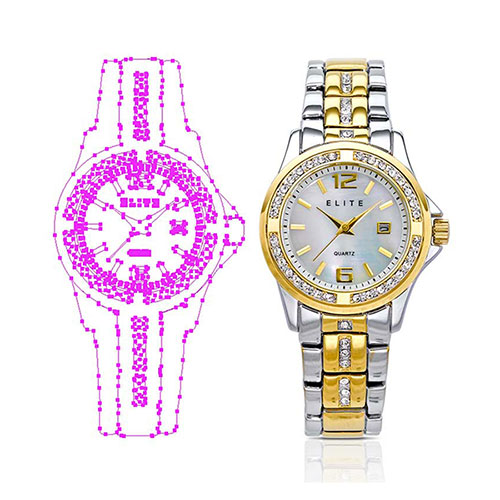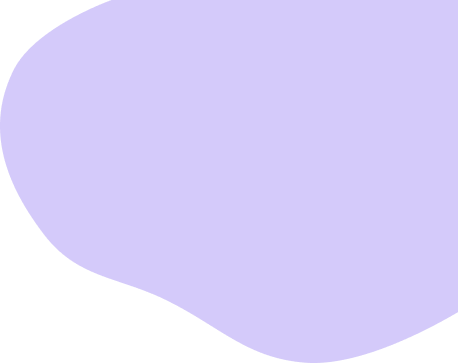 Multiple Clipping Path Service
Multiple clipping path services are one of the most common services around the world. If your photos require detailed editing jobs like retouching, resizing, replacing, or recoloring — you'll have to go for multiple clipping path services.
This very service is widely popular among e-commerce people. They frequently use it to make their products look better and more attractive than the raw images.
Our team of experienced workers is more than capable of doing different multiple clipping path tasks. All you have to do is give us a chance to prove ourselves— you'll see!
What Is a Multiple Clipping Path Service?
Multiple Clipping Path is quite different from the usual clipping path services. It's an advanced version where the editor creates multiple paths to edit. The reason behind using this very editing tool is simple.
Complex-shaped subjects are quite common among product photos. If such a subject also comes with embedded holes, then it would be near impossible to cut it out from the background using a single clipping path.
This is where the multiple clipping paths come in. Unlike clipping path, this advanced service makes sure that no matter how complex the subject is, you'll get the background changed in no time.
Yes, our expert editors might have to make a good number of paths in order to do it, but we'll get it done. Our specialized graphic editors will successfully remove the background of even the most complicated subjects.
Multiple Clipping Path Service Category
Basic Multiple Clipping Path Services
This clipping path service includes editing simple objects such as two-tone products, modular furniture, watches, sunglasses, and electronics, to name a few. Here, we isolate an object or part of an object from the photo. By doing so, we are able to render a natural look even after changing its visual properties. Our basic multiple clipping path also includes background removal and shadow creation.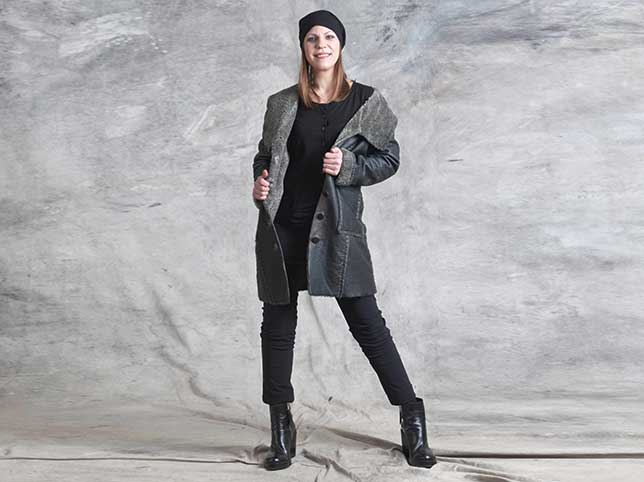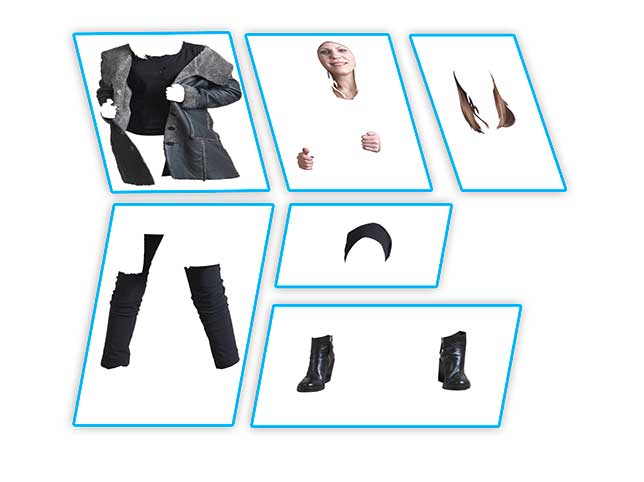 Medium Multiple Clipping Path Services
Our medium clipping service deals with objects with straight and curved edges, as seen on folded dresses, plain outfits, bed sheets, and tableware. This clipping path allows you to group different types of products in order to make a visually pleasing collection. We outline every object with great care to be on par with the rest of the background.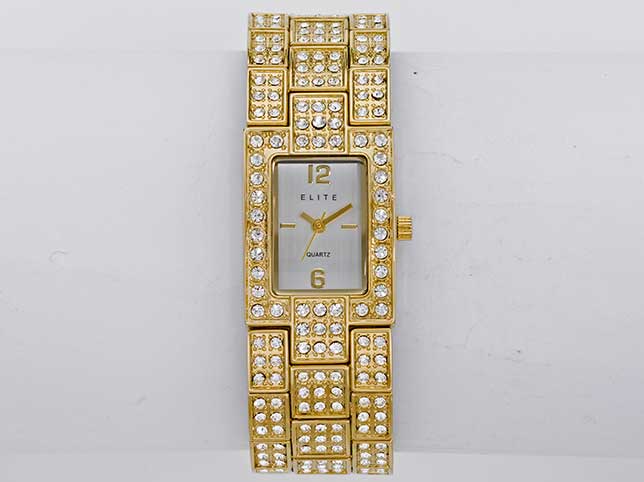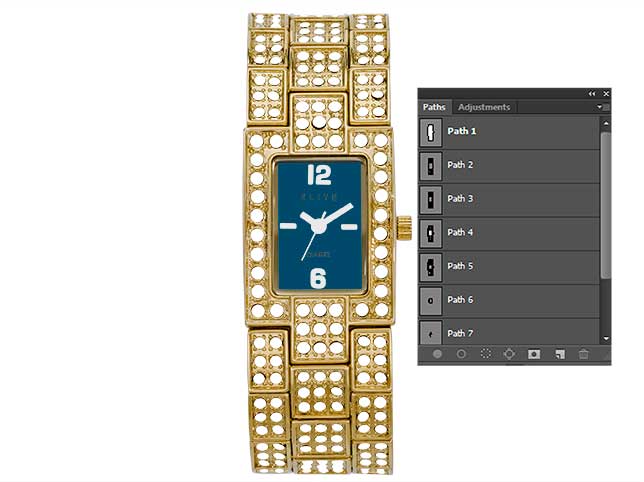 Complex Multiple Clipping Path Services
If you want a product catalog where each model is wearing the same color dress, you're looking at the right multiple clipping path categories! A model wearing multiple pieces of clothing and accessories is a popular service that falls into the complex category. We manipulate the size of an object, do tonal corrections and add filters with the help of multiple clipping path tools.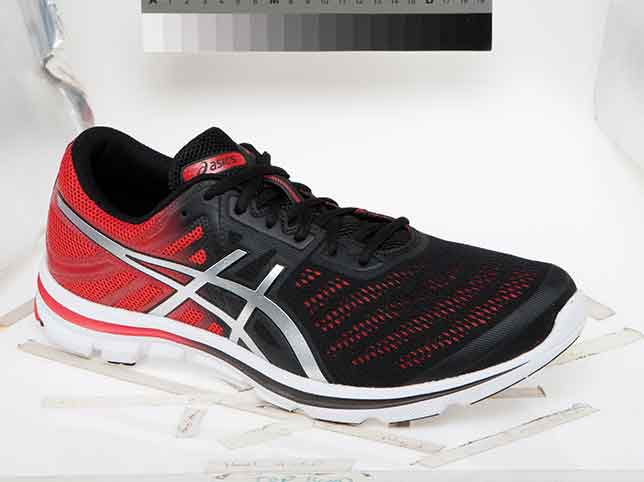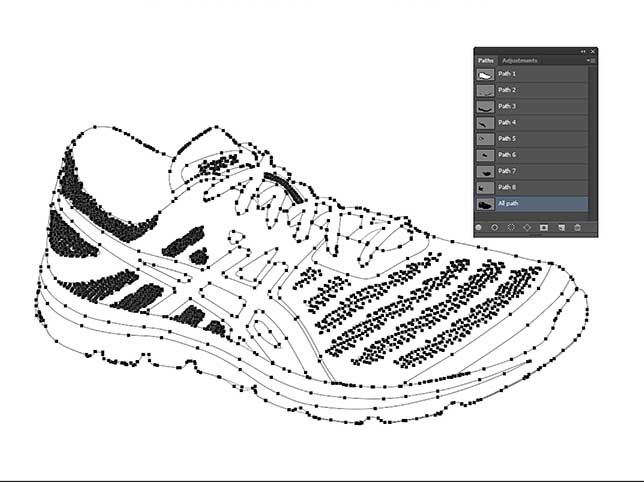 Super Complex Multiple Clipping Path Services
This is the most advanced multiple clipping path used in big fashion magazines and e-commerce platforms. We create paths for furniture with cut-outs, embellished jewelry, a model's face and neck joint, a grouping of people and dissimilar objects, fuzzy products, pet crates, and bicycles. In this group, we offer advanced color correction, object isolation, seamless clipping, and retouching.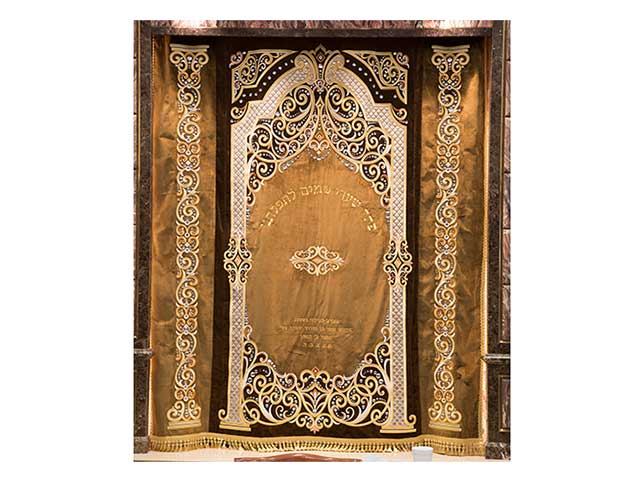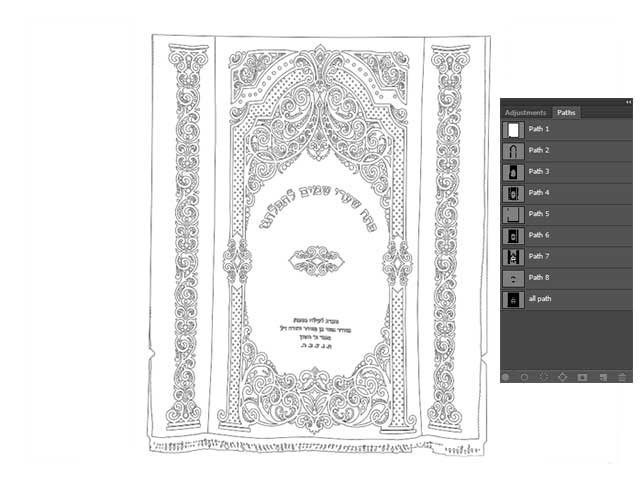 Like our services? Leave a review.
Like our services? Leave a review.
What clients Say about us?
Who Needs Multiple Clipping Path Services?
Multi Clipping path services are quite common among people who are involved in e-commerce. Put to simple words, marketers and product manufacturers use this service the most.
But there are plenty of other professionals who prefer multiple clipping paths to make their product image look better. For example, business organizations often use this service to give a better presentation. The background of product photos is quite useless anyway, so removing them brings more focus on the subject.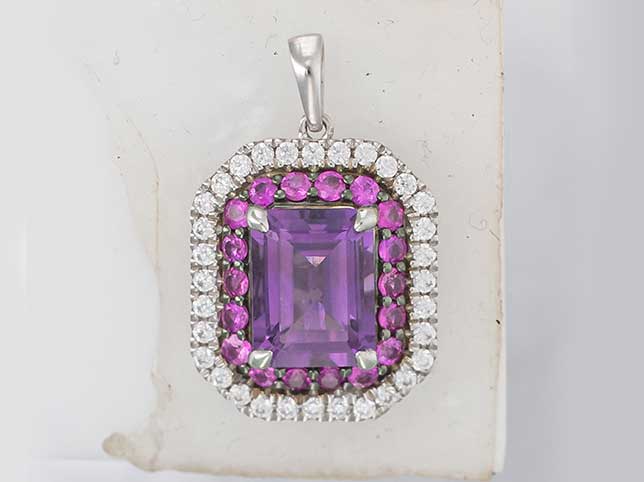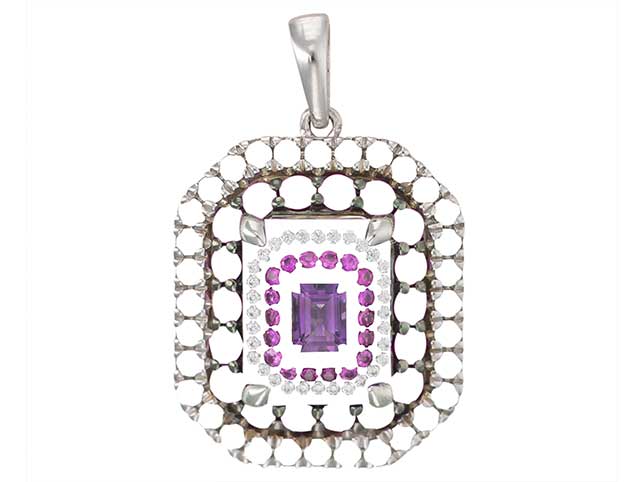 Many different advertising agencies take the help of multiple clipping path methods quite frequently. From digital marketing to on-person marketing- this service is seen everywhere.
People with an online jewelry business need it dearly because the digital market is quite competitive, and a simple image of your product won't cut it. In the online market, you'll find a good lot of different products with similar specifications. The only way to impress the customer is by the model images.
There are a lot of eCommerce sites that do not ask for background or verification before posting a colored photo of the product. In such cases, the client really would depend on how the product looks, and this is where you need to omit the background.
It's not just about background removal, though. You'll also need to remove/add shadow, do some retouch, and finally, the product photo willbe ready to be published.
From web developers to catalog companies, fashion designers, printing houses, or magazine publishers- everyone want multiple clipping paths as it's one of our most popular services!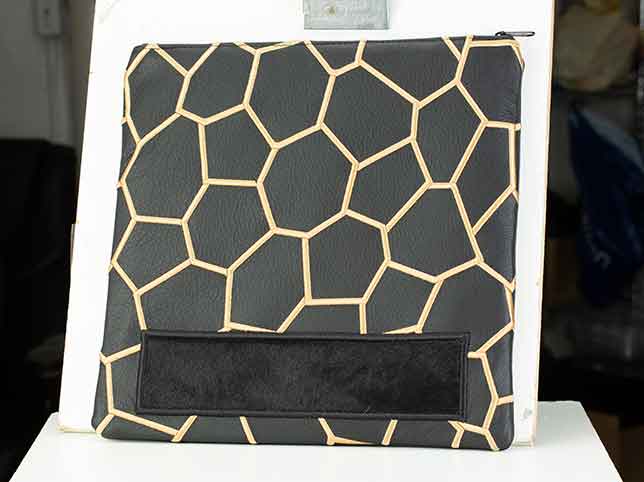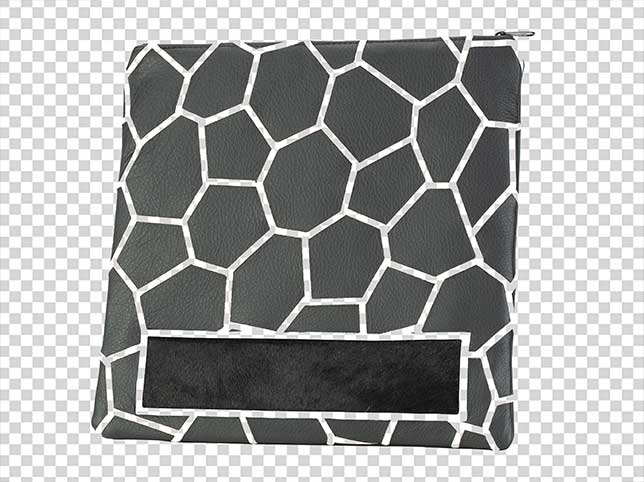 Handmade Multiple Clipping Path vs Automatic Multiple Clipping Path
Yes, you need to give proper attention to what we're about to say now. If you're an online brand shop owner or you have an e-commerce site, you should know the difference between handmade and automatic multi-clipping maths. If you ask us which one's better for a single picture? We won't be able to tell that. This is because there's no specific answer to this.
First, let's talk about the automatic clipping path. Yes, it's automated, so it will reduce price, save you a good lot of time, and won't require pen tools. The service is quick, efficient, and has a severe problem.
It only works well with high-contrast and high-quality photos. And yes, the process can indeed get a bit inaccurate near the edges. As it's automatic, you don't have much control over the edit, so you'll have to accept the outcome, no matter how bad it is!
On the other hand, a hand-drawn multi-path requires a lot more time but is very accurate. Any photo editing company with a dedicated team would prefer the hand-drawn path because it will be more accurate.
With the help of the pen tool, they manually do a high-quality clipping path job. As expected, it's more expensive than the automatic one.
Now it depends on you and your preferences. You can choose to go for an automatic multi-path service if the photos are fairly simple, like a white product against a black background without any shadow.
However, for more complex edits, using an automated service can be risky. This is where the hand-draw clipping path technique comes in.
We won't put you in that trouble though, we will examine the product images, check the image quality and then ask for your feedback on what type of multi-clipping you want. All that's left for us is to create paths, and voila! Your work is done!
Multiple Clipping Path Service Price
Multi-clipping paths differ from one another based on the complexity of photos. Since every single image is different, the rates for multiple clipping paths differ from one another. That being said, we follow strict pricing guidelines to keep the whole process as transparent as possible.
The pricing of a multi-clipping path is decided based on the number of layers, the complexity of the layers, and the amount of detailing required for each layer. Here are a few basic ideas regarding our multi-clipping path plans.
Basic Multi-Clipping Paths ($0.39)
We use the basic multi-clipping paths when the interior and exterior sections of the photo have straight or smooth edges. It requires relatively fewer edits and works well with simpler objects. A basic multiple clipping path will cost you $0.39. Some of the basic multi-clipping path examples are:
Desks, tables, or furniture in the modular shape

Sunglasses or other spectacles requiring separate paths for frames and lenses

Different electronic devices that require separate paths for the screen and the device

Two-tone containers and boxes that are opaque
Medium Multi-Clipping Paths ($1.00)
This multi-clipping path technique is slightly more complicated. It's good for objects that have interiors and exteriors with curved or straight edges. Since these have multiple interior areas, it gets slightly more difficult for the editors to edit, hence the cost is $1.00 per photo. Common examples of such clipping paths are:
Solid color garments like jackets or dress shirts

Grouping of mugs, dishes, and other cutlery

Simple objects that have more than two "holes"

Different linens like towels or sheets in different colors
Complex Multi-Clipping Paths ($4.00)
Yes, there are some photos that require a complex multiple clipping path and some other techniques to get it right. In order to fully isolate the object, the editors use several different techniques in order to get a natural look.
It's one of the most expensive services from us, starting from $4.00. Some of the common examples are:
Complex jewelry images with multiple gems and/or detailed links

Grouping of multiple and dissimilar objects or people

Multiple cut-outs in furniture like a chair with mesh backing

Photos with fuzzy/furry products
Super Complex Multi-Clipping Paths ($8.00)
As the name suggests, complex multi-clipping paths are required for highly complex garments with multiple color possibilities in each of the sections. Expectedly, the cost for such service starts from $7.99. Some common examples are:
Product photography with models wearing multiple accessories like bedsheets and three pieces of different colors

Garments with complicated ties or clasps
Why You Should Choose Us for Multiple Clipping Path Services
If you're not just looking for multiple clipping path services and want something extra, then we are your solution. Yes, multiple clipping is a specialty of ours, but that's not everything!
We excel in satisfying the customer in every way possible. Take bulk photos, for example. Unlike other editing companies, we have a highly professional team who can serve you 3000+ photos per day. So if you have some sort of urgency and need a bulk of photos edited in the shortest possible time, we're capable enough to do it.
Again, even after all the skillset, you might not choose us and go for a cheaper option. This is reasonable since you want to go to those who offer you the best price.
However, if you're looking for a blend of top-quality edit with convenient pricing- you should be hiring us. Our multi-clipping path service is one of the most inexpensive ones, yet we provide one of the best picture editing performances.
Our 24/7 customer service is ready to serve you and listen to each and every one of your instructions and recommendations. With a fast delivery time, you won't have to worry about meeting deadlines — the photos will get to you before the deadline arrives!
Our editors are experts in adobe photoshop and similar products. Just try out our editing service, and you'll see for yourself!
Benefits of Multiple Clipping Path Services
Multiple clipping paths can do wonders for your business, product catalog, and social media. It helps you achieve a number of different effects, such as separating complex objects from an image or adding clips from another image.
For online retailers, the multiple clipping path is particularly useful when you want to display multiple products by seamlessly separating them from the background. 
It can create a natural filling effect for the separate parts of an image 

You can produce different paths for different objects and, therefore, manipulate an image the best possible way 

Multiple clipping path is highly accurate when done with a Photoshop pen tool 

This method allows one to clip complex objects such as people, clothing, furniture, and jewelry 

Multiple clipping path allows you to merge objects from different  images for a consistent product catalog

You don't have to take photographs of the same piece of clothing in different colors 

Image clipping is necessary to correct the color, shade and tone of a photo or different parts of the photo

Professional photo editors use multiple clipping path to remove/alter the background of a photo that has more than one subject
When to Use Multiple Clipping Path Service?
Multi-path is basically creating different paths using an automated system or a hand-held pen tool-based system. In general, it's quite a laborious and hectic task. At the same time, it's one of the most cost-efficient ways to edit a photo without actually reshooting it. Enough said — time for you to know when you should actually use the multiple clipping paths service:
When you're in desperate need to remove the background of your product images to put more focus on the subject

When you don't want to remove the background, only hide it for a while, you need to use our multi-clipping path technique

If you want to do some color correction on your photo and want the background removed

When you want to create multiple layers on Photoshop

If you want to manipulate the size of different objects in the image

If you want to do some tonal correction and provide some sort of adjustment to the photo

When you want to remove the background but also want multiple textures alongside image shadowing

If you need a color correction, you can use the multiple clipping paths service
When Not to Use Multiple Clipping Path Service?
Among all the image editing processes, multiple clipping paths services are one of the most efficient ones. However, in some cases, even this service fails to do justice to the photos.
For example, an image with hair/fuzzy edges often makes it very difficult to remove background. Or, in a proper white background, if we see signs of hair or fur, removing it gets tough.
In these cases, you don't need multiple fillings, you need image masking services. Fortunately, we happen to have quality image editing services in that area too. All you have to do is to come to us with your bulk images — we'll take care of the rest!
FAQ's on Multiple Clipping Path Service.
What is the main difference between multi-clipping and clipping services?
Truth be told, they both have similar functions. In a clipping service, the editors usually create a single path to remove the background. However, in the multi-clipping path, the editors may have to create multiple paths if the image is very complicated. This whole process is more laborious than a simple clipping path.
What sort of image editing techniques require multi-path?
Almost all advanced photo editing requires a multiple clipping path service. From basic retouching or recoloring to more complex edits like manipulation — this very editing method is needed everywhere. If you're working with multiple products, then you'll have to go for different paths for each one.
How much is the cost of this service?
Our pricing depends on the effort we need to put on into providing you with our multiple clipping path services. The general or basic pricing of multiple clipping path starts at $1.39 and can reach as much as $12 per photo if it's too complicated.
Why is Clipping Path necessary?
If you're in the E-Commerce sector, you should know that Clipping Path is the single most essential tool for product photo editing. In order to make the product photos look lucrative, it's a must to remove backgrounds and add more value to the picture. While some people may find it unnecessary, we can surely say that a properly edited photo will definitely gain more reach than a raw product photo with a bland background.
How does a Clipping Mask work?
Clipping mask is an advanced form of clipping path. It's basically a group of layers where we apply the mask. The base/bottom layer contains the main subject or shape, while the layers above it contain the photograph and texts.
What happens if the clipping path is poorly drawn?
There's nothing more catastrophic than a badly drawn clipping path. It would look so bad that you wish you could simply upload the original raw product image. If a clipping path is poorly drawn, the image would look unnatural. This is why it's crucial to take adequate time before attempting to draw a clipping path. Lucky for you, our skilled editors won't make any mistakes with the clipping path they draw.
Is Clipping Path worth it?
It depends on the type of photo and the reason behind editing them. If you're not into the e-commerce business and just want a simple product photo- then a basic edit should be enough. However, if you're even a tad bit interested in online business sooner or later- clipping paths on your product photos is a must.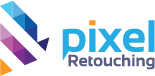 Get professional services
to enhance perfection on your

photos
You can avoid the hassle of having to spend hours doing photo editing. Join us and get a fresh look at your photos in the most beautiful way.