Stunning Sky
Replacement

Services
Get the best sky replacement service with our specific technology and techniques which certifies realistic results replacing dull sky.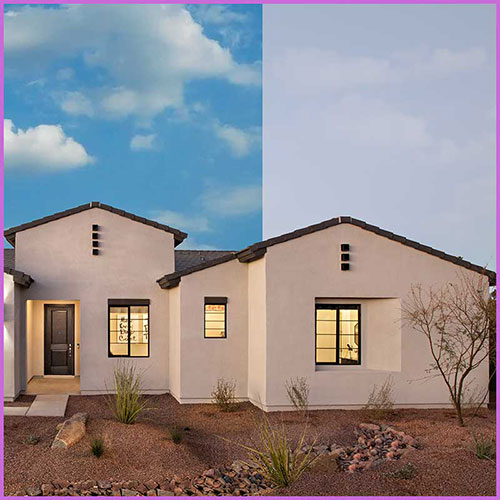 Pixel Retouching has a long history in the real estate industry, providing sky replacement services. Our goal is to improve your property photos by replacing the dark sky with blue skies and fluffy clouds. Sky image enhancement, though often overlooked, is a great way for potential buyers to attract a property. Our real estate sky replacement services will help you get stunning property photos with a vibrant and appealing backdrop. Our team is equipped with the most advanced image editing software and tools to achieve extraordinary results. They are able to manage even the most complex sky color replacement and changing processes with ease.
Sky Replacement Services with Pixel Retouching
Sky Replacement service allows photographers to improve their photos without wasting time. Our sky replacement services include some amazing things that help our clients:
At the discretion of the photographer, we replace the sky with another naturally enhanced one that is more suitable for the scene. This can be anything from blue skies to sunsets.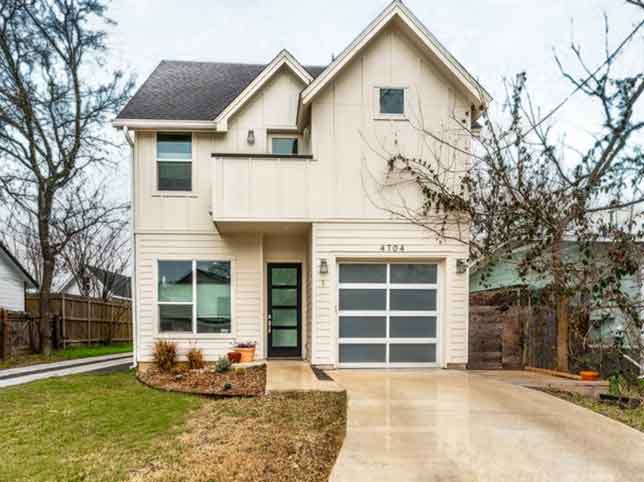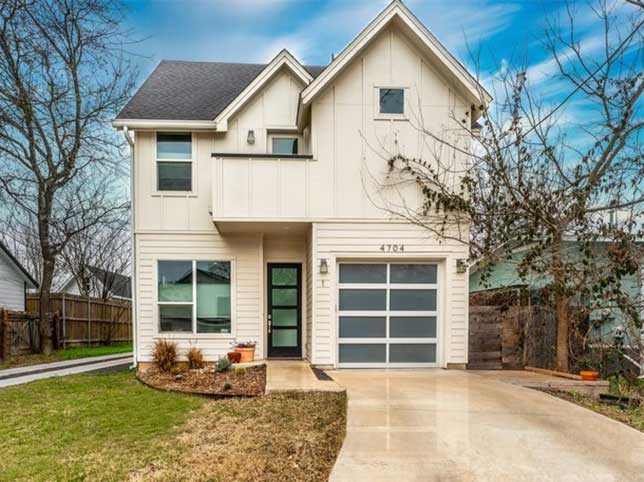 Pixel Retouching's experienced team of photo editors works to make sure the sky swap looks natural by blending it with other objects.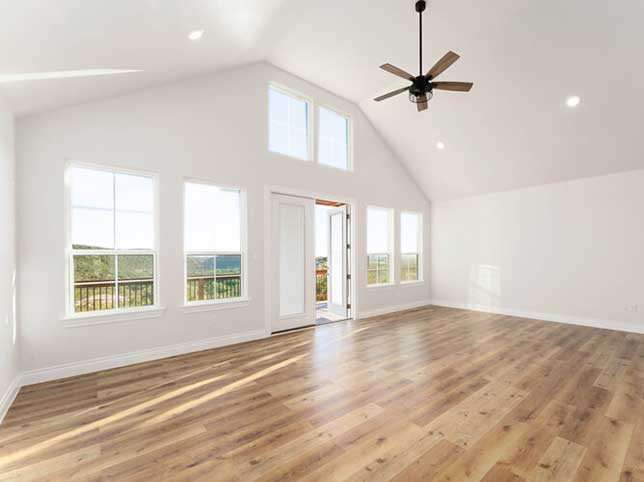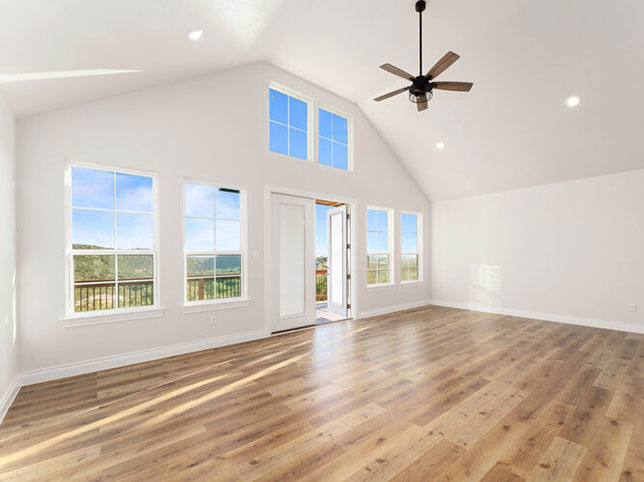 We match the sky with the rest of your scene to make sure it looks appealing.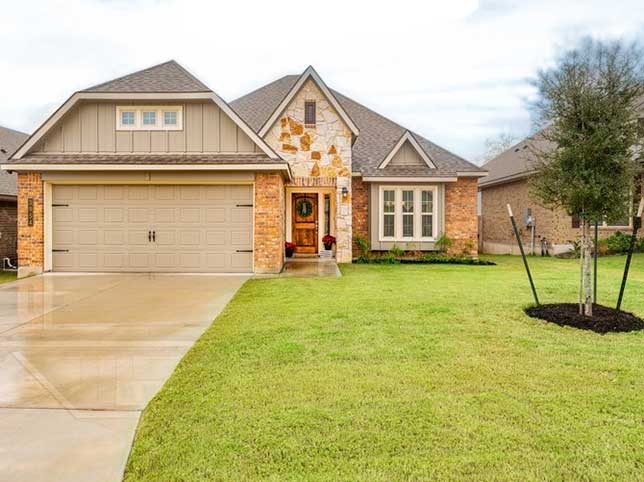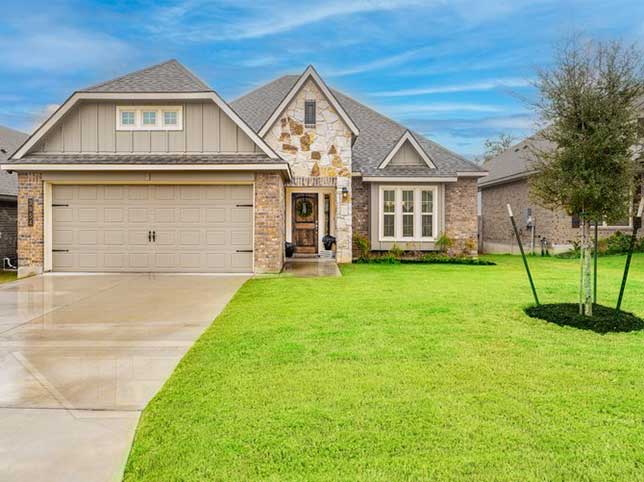 We can help you make your indoor photos more attractive, particularly in real estate. We replaced the window with a natural-looking one.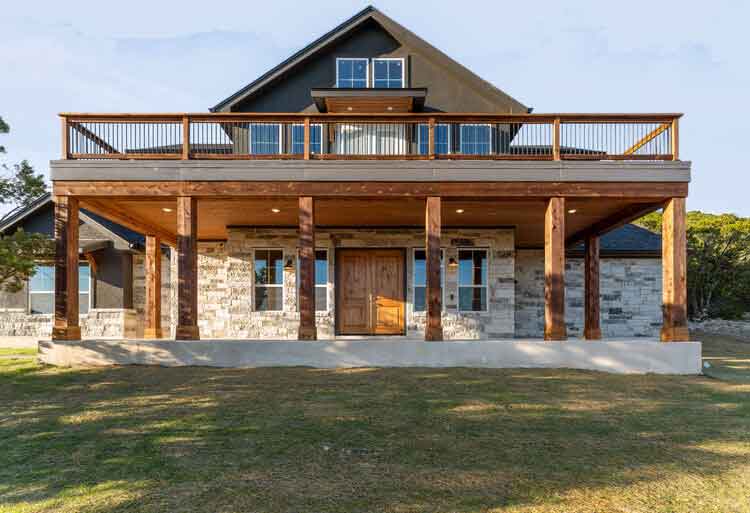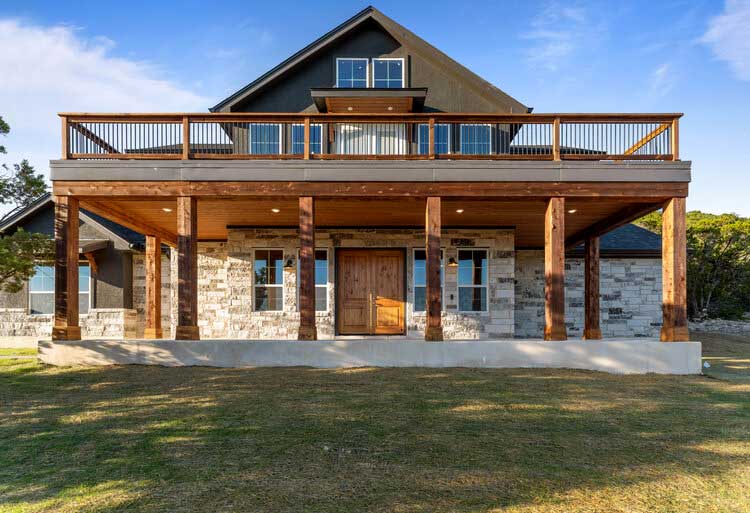 Like our services? Leave a review.
Like our services? Leave a review.
What clients Say about us?
Sky replacement services: Why Pixel Retouching?
The sky is an important part of enhancing an image's look in real estate or nature photography. Sky enhancement and removal are essential if you're a photographer or a real estate agent. Sky replacement services are designed to help you attract buyers to your images through the use of the right enhancements or replacement techniques. Your photos will not make an impression on buyers if they aren't vibrant in color and have a natural appearance. Our professional services can help you in this area. We can help you renovate your images with our sky replacement service. We not only make your photo brighter but also give it a cheerful and beautiful state that will reflect greatly on the property's image.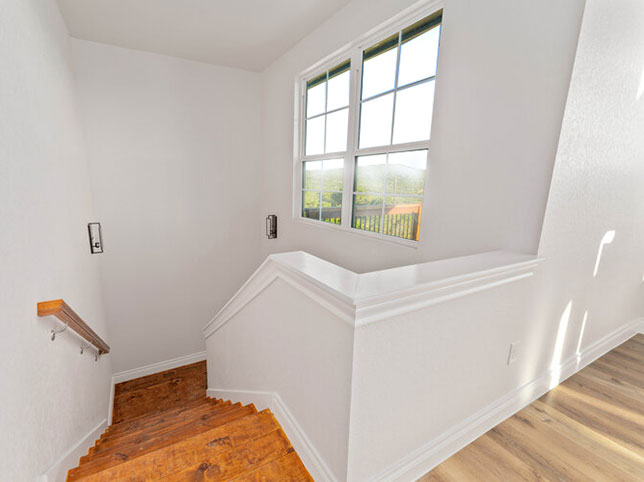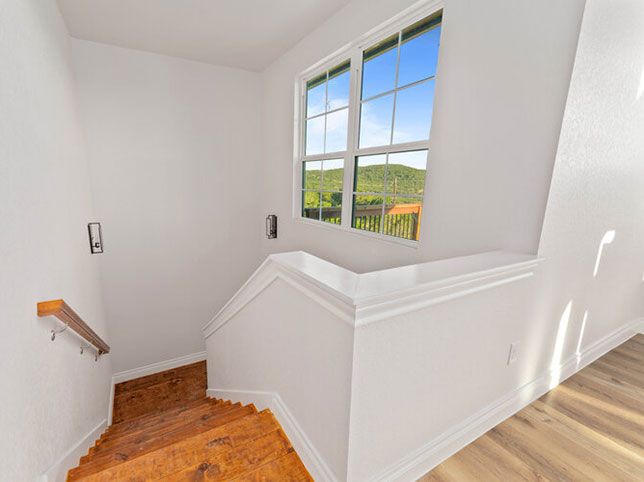 Sky replacement services of Pixel Retouching is a standout among the many real estate photo editing firms. We have all the most popular editing tools and techniques. Our team includes a group of experienced editors that can quickly identify areas in the image that need sky enhancement. It takes hard work and hours of training to replace the sky in the right areas. Our clients all over the globe have been satisfied with our flawless sky replacement services. We have a lot of experience in this industry, which allows us to better serve our customers by understanding their business models and providing the necessary services. We have worked with customers in different industries and we are able to understand their business models well enough to provide the services they need. We help customers generate more revenue with our services by offering affordable pricing and quick turnaround times.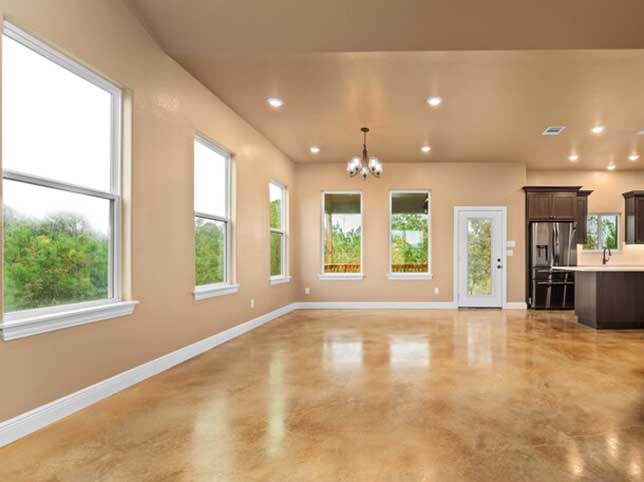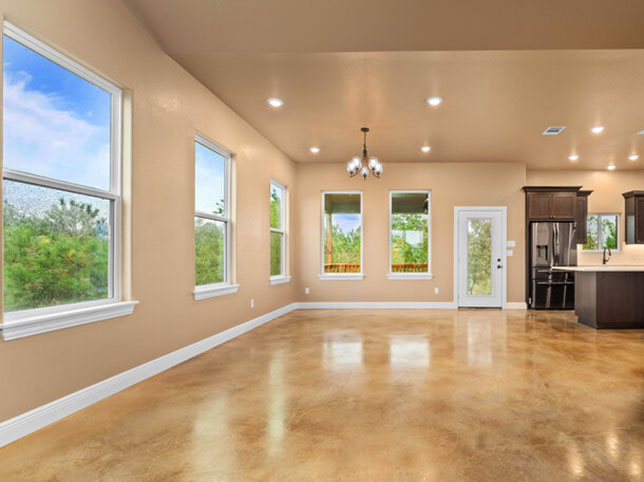 For many years, we have been providing sky replacement services for real estate & related fields. We have transformed several boring and unattractive skylines into eye-catching ones. Pixel Retouching is a well-known real estate photo editing company in the world. Our services include a wide range of photo editing services to help improve your property images. We specialize in sky replacement services and ensure that the skies are replaced correctly to enhance the image's appeal. We offer several key services for sky replacements.
Sky Color Changeor Color Addition
Sky color change is basically altering the sky color or changing the background to suit the needs of an image. This makes the buildings and objects appear sharper and more clear. Sky replacement services will make images more cheerful and make things and buildings appear clearer.
Color Cast Removal Services
Images that are color cast include images with unusual colors. Some images have an unusual color palette and lack the true colors of life. You can have the color cast removed from your real estate images to make them more appealing, brighter, and natural.
Removing Unwanted Objects
Elimination of unwanted objects and materials involves the removal and improvement of groundwork. These are modifications to the colors of the images, such as adding shadows or increasing the contrast. Our professionals often perform this service to make the image more appealing.
Photo Manipulation
Our photo manipulation service differs from other services. The Image Editor has only done very small restoration operations to enhance the impression. Your photo manipulation services will not require us to do the complex restoration.
Sky Perspective Correction
Is your real estate building looking backward? Instead of looking parallel, its sides appear to be tilted inward. Your real estate photos will be re-evaluated if this is the case. Sky Perspective Correction is a way to make sure your property is properly displayed. Real estate photos with distorted perspectives can seriously impede your potential sales.
Sky Image Enhancement
The sky is an important part of enhancing an image's look in nature and real estate photography. Sky removal and enhancement are essential if you're in the real estate industry or a nature photographer. Our sky enhancement or replacement service not only makes your image brighter, but we also use various techniques to make your images really natural.
Background Change
Background changes are important in some photos to make them more appealing. The tool helps to replace the unpleasant sky with additional appealing options. When we are working and making adjustments the new sky makes the images attractive.
Specialties of Pixel Retouching
Potential property buyers will be able to see themselves in the backyard, under a bright blue sky and puffy white clouds. Pixel Retouching is a service that allows real estate agents and photographers to create the perfect sky for their scenes. We can help you make landscapes by adding dramatic sky or lighting to your portraits. The sky will look natural when our experienced photo editors will work with it. If we add a sunset to a photo, we warm it up with appropriate tones and then add a bright blue sky to the scene. We make sure that the rest of the scene will be bright and colorful, and the shadows will point in the actual direction. Sky replacement services transform dull skies into striking images.
Experts are available to assist with the most complex tasks of sky replacement services.
You have many options to choose from so you can choose the background of skies, clouds, or photos from our images collection
We help to improve any type of skyline.
We have made our services affordable for all.
We offer customized sky replacement services to meet your business's needs. Our results are great and delivered within the agreed timeframe.
You will receive photo backgrounds that are suitable for your needs
You can make the sky look better for many real estate photos.
There are many options to choose from when it comes to matching the context.
Our working process
Our sky replacement services have been used by studios, freelance photographers, and real estate agents around the world. You can save a lot of money by outsourcing the services from us. Our experts can modify, add, delete, edit and modify sky to create a property image.
Sample- First receiving real estate sample photos, these images are processed according to the client's requirements. Then we send the client details about our services with the quotation.
Documentation- When the client is happy with the output and quality, we try to understand the client's needs, including the aim, pricing, and other matters.
Reworked photographs- We will receive your photos and edit them efficiently. This ensures that you get a high-quality result in the shortest turnaround time.
Uploading and Delivery of Photographs- We review the work of our clients and make any necessary adjustments if required. After a quality check, the team uploads the final set of photos using any secure methods.
Our expertise is available for sky manipulation services. It will not be easy to regret your decision. For any kind of sky replacement services, feel free to contact us.
The benefits of taking services from Pixel Retouching
Pixel Retouching is the right company to replace the sky. Sky replacement services of Pixel Retouching will surely help you to meet all your needs.
Superior quality guarantee- Sky replacement can be very easy if you work with us and we guarantee an appropriate photo every time. Ask our satisfied customers who have worked with us.
Rapid turnaround- You need your sky replacement in a hurry? Pixel Retouching teams can receive your file and have a final product by the next day.
Affordable pricing- Our sky enhancement pricing is the best in the business.
Crazy good customer service- Want to discuss your projects? Our representatives are available to discuss.
Experts in photo editing- Our photo editors have finished thousands of dull skies. This gives us the experience to tackle any sky swap.
Pixel Retouching can transform dull, blurred skies into stunning expanses. You'll be able to enjoy your favorite beverage under a blue sky with a faster turnaround and more affordable pricing. Get in touch with us to discuss your project and learn more about our easy-to-implement sky replacement services.
The Elements of Sky Replacement
Sky replacement is essential and obvious that a darker image will not look appealing to anyone. Although this may seem simple, it is worth taking a closer look at the details. A few things need to be done in order to ensure seamless execution of the sky replacement.
The color of the sky: When considering how the skies affect the overall image, it is important to consider the entire color scheme. The entire image must be considered, including the frontage and backyard as well as the overall mood. However, if the sky is the same color across all photos it will make the photos look boring. The sky replacement should be appropriate to the whole color scheme.
The time of day: When real estate editing requires that the sky be transformed and the mood lifted, it is important to consider the time of day. A photo that looks like it was taken in the afternoon sun should be used as a replacement. A sunset or the sun in a different location can add dramatic flair to a photo.
Making seamless cuts: There are a few sky-replacement methods in real estate photo editing. Some use the background removal option, while others simply remove the sky using the lasso tool. These can be removed and a stock image of a clearer sky will then be used to fill in the gap. All of these are acceptable as long as they do not give the impression that the photo is highly altered. These imperfections must be corrected by retouching.
Authenticity is important: A Realty editor strives to present an image that doesn't deceive, but still draws people to it. You can add a few birds to the sky, or make the clouds appear as if they were taken in motion. This will give the sky replacement services a more realistic feel. These add a touch of reality to the process and make it more relatable for potential buyers. Although near-perfect skies may seem impossible to see every day, they can be a great way to show your appreciation. Another aspect of authenticity would be shadows. You can see the changes in the direction and shadows cast by the sun. Real estate photo editing should not miss publishing shadow directions that are in conflict with each other as though there were multiple sources.
FAQ's on Sky replacement services
Is Sky Replacement Alright?
Sky replacement could be ethically questioned since it might be considered extreme in real estate photo editing, and possibly even be considered to be manipulative. However, discussing sky replacement and what can and cannot be controlled might help you find the right answer.
As the sun shines, so will the background. Instead of choosing a dull photo with a cloudy background, you can choose a sunny and bright one. There is no crime in choosing the best day to take photos. If we look at the effects this manipulation has, we will see only positive outcomes and they don't disappoint the clients.
Why do I need Sky Replacement?
Real estate clients understand that time is money. A properly enhanced image will make it easier to sell a property sooner than it is already listed.
Looking for Sky Replacement Services?
Pixel Retouching provides flawless sky replacement services as well as a variety of photo editing services to clients all over the globe. We have a lot of experience in this area, which allows us to serve different customers and understand their business models so that we can provide the best services. Our cost-effective services help clients be more productive and generate more revenue. We have worked with clients from many backgrounds. This allows us to understand their business and offer the necessary services. We are happy to assist you with any type of real estate sky replacement service.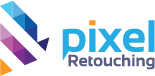 Get professional services
to enhance perfection on your

photos
You can avoid the hassle of having to spend hours doing photo editing. Join us and get a fresh look at your photos in the most beautiful way.