Real estate Photo
Editing

Service
Looking for an efficient real estate photo editing service, we ensure ideal photography even in complicated areas. Just send your images and wait for the magic!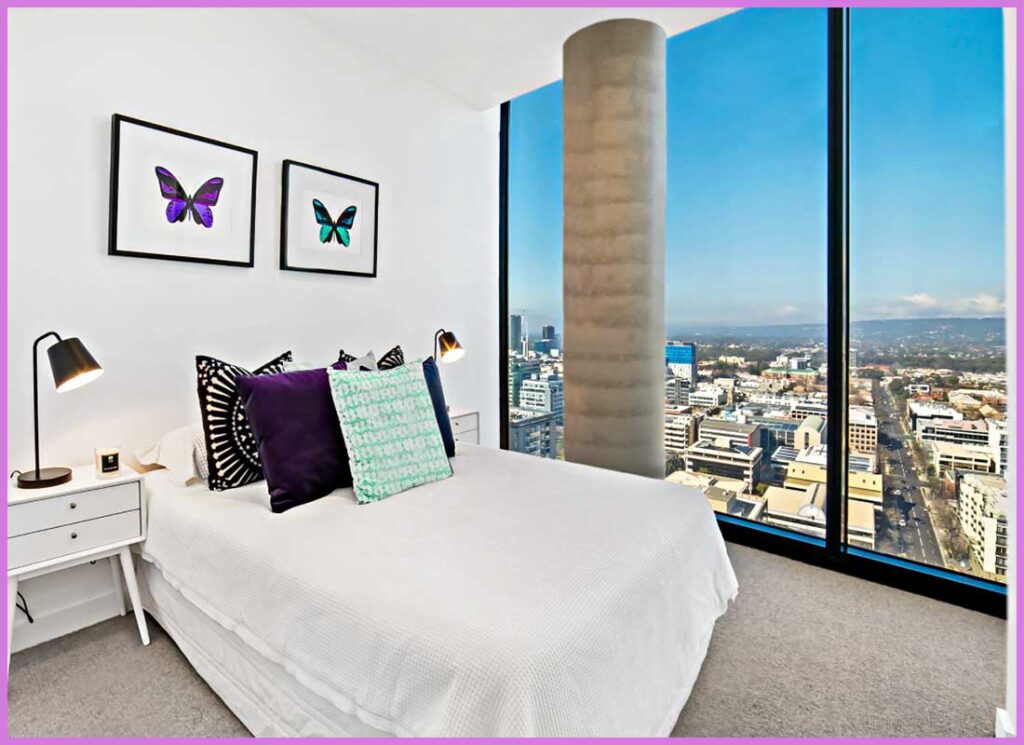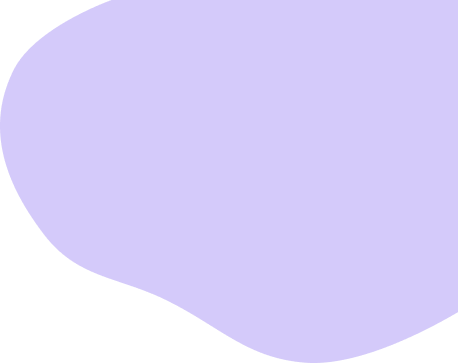 Real Estate HDR Photo Editing Services
In the digital era, online shopping has overseen a revolution. What started with simple online groceries shopping is now a worldwide market for literallyeverything.
It's no wonder that people these days look for real estate online as well. This is where the photo editing services come in. If you're in the real estate business, you should know that a first impression is really important.
This is why you need the help of image-enhancing experts to make your real estate photos as good as possible.
Now creating a dynamic HDR output is no child's play, and it does take a certain skill set to do properly. Thankfully, our talented team is full of experts who know how to combine different images with different exposures and create an HDR photo that should be loved by all.
Exactly What Are Real Estate HDR Photo Editing Services?
Property photographs are a tad bit different from the usual ones. Unlike the basic retouching edits, they need a more complex edit to make the properties look as appealing as possible to the clients.
This is why you need real estate HDR photo editing services. In short, by HDR photo editing, our team will be combining photos with different exposure to form a much better and more appealing photo.
But it doesn't mean we won't be doing basic edits like adjusting brightness, keeping a natural look, or doing a perspective correction.
We'll do it all, but there will be some extra editorial work that is quite difficult to do even in this digital age of virtual renovation. Finding the correct exposure for your real estate photos is the main target of these services.
What We Do in Real Estate Interior Photo Editing Services?
HDR image blending refers to blending different exposures to give the final outcome a more dynamic range and a more appealing look. Our blending service team ensures excellence in this service. And we can guarantee that there won't be any imperfections caused by improper camera adjustments or other natural reasons.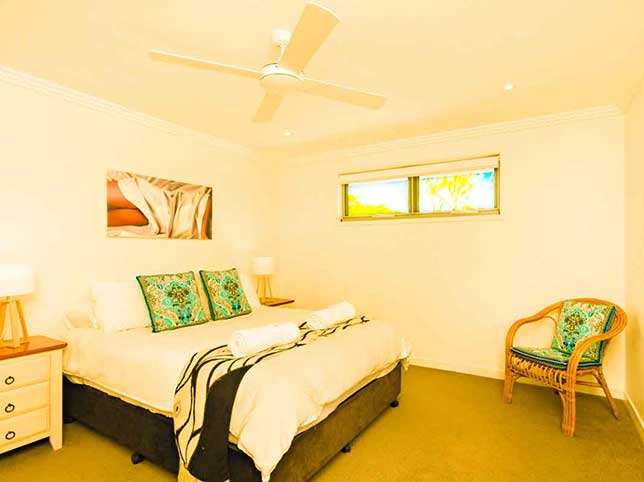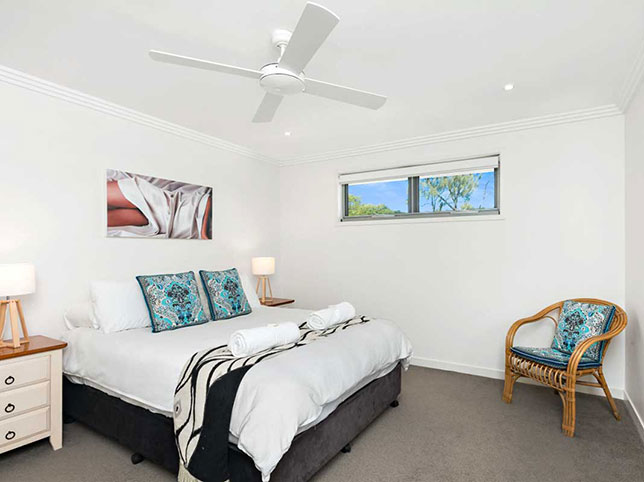 Our professionally edited photos will have no unappealing colors from the raw property images. The color cast removal process will make sure the unappealing colors like blue hues and predominant yellow will be removed. We use the best color adjustment techniques to make the photos bright and realistic.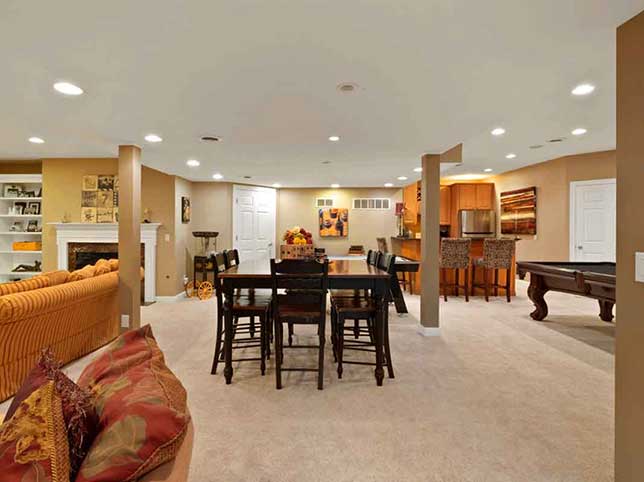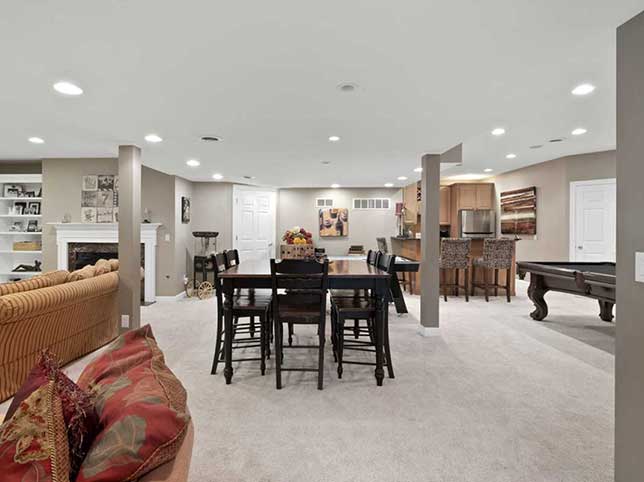 Another one of our real estate HDR photo editing services is perspective correction. This problem generally occurs when the camera used to take the property images is of low quality or low megapixel. As a proper real estate photo editor, I can ensure that our team is experts in correcting perspective-related inconsistencies.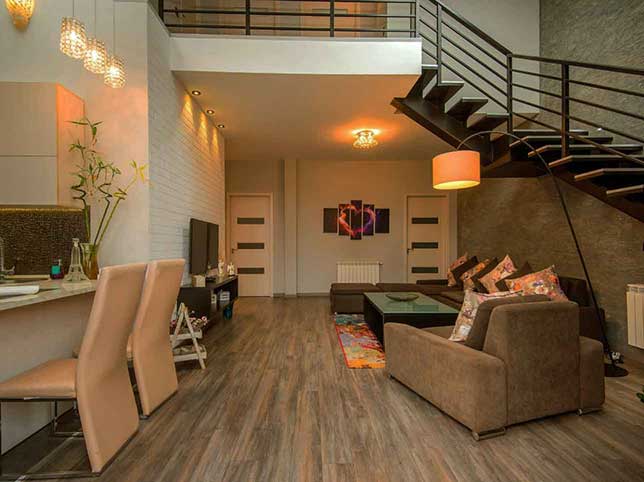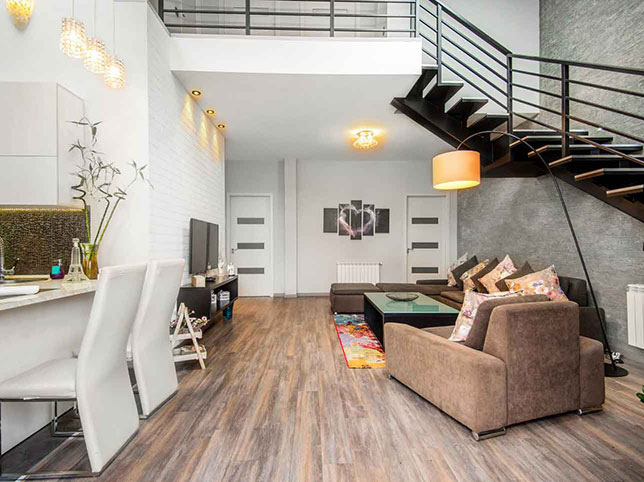 Bring Accurate Color to the Furniture
Our color correction skills are impeccable, and for every single real estate image, we apply different grading levels (exposure, noise, ISO, contrast, white balance) to complement the photo. We also correct the deviations and install a decent image tone to the real estate photo to make it more impressive.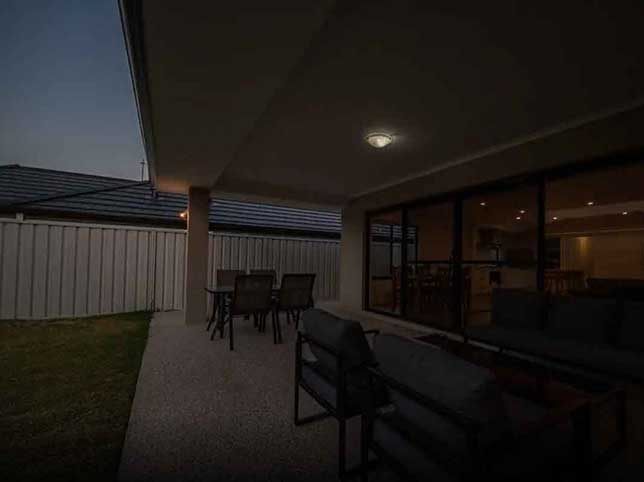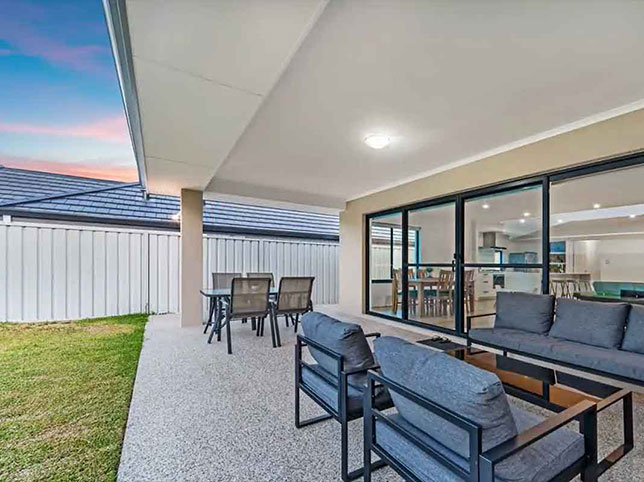 Using our virtual tour service, you can get a detailed, 360-degree view of the location without actually going there! The virtual tour requires different image editing skills like frame trimming, sky change, panning, color enhancement, etc. Our editing team does all these with incredible efficiency to make the final output flawless.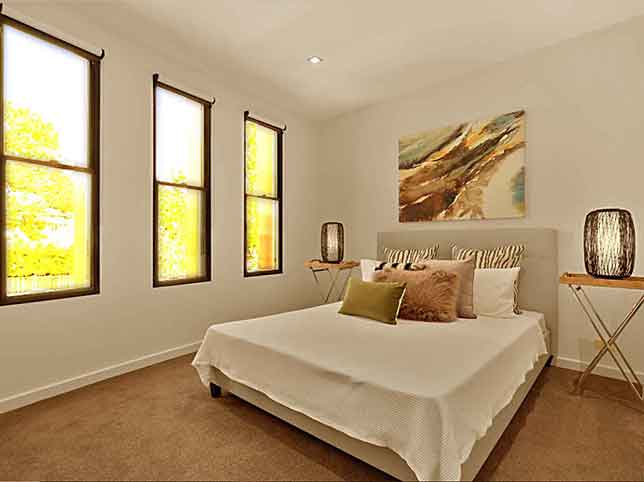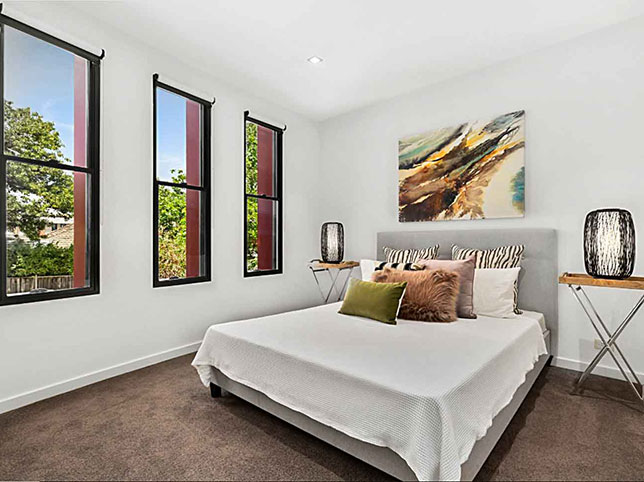 Real estate photos look much less appealing when the shadow interferes with the overall beauty of it. Shadows can be a problem, especially when you're editing the property images, and the shadow makes the furniture look dull. Thankfully, our real estate photo editors are more than capable of doing an overall shadow fixing.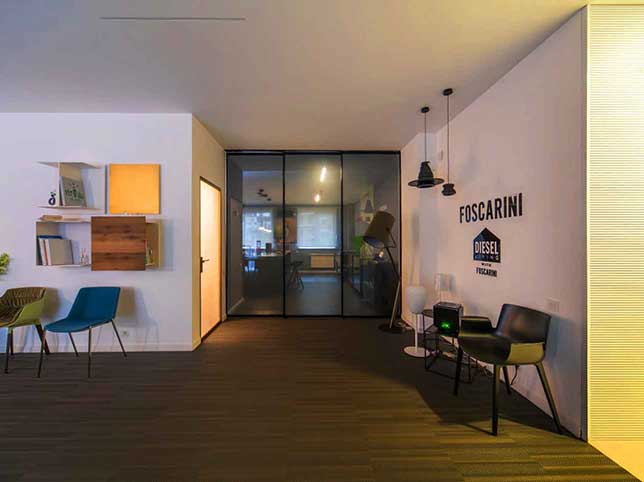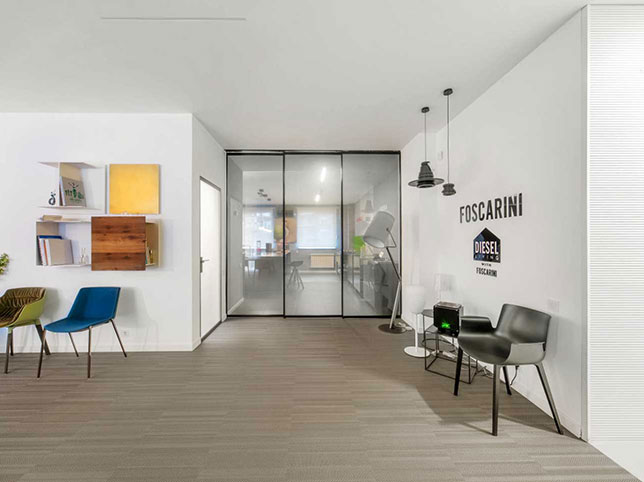 Remove Marks From Wall and Floor
Real estate agents know this very well — unwanted objects or marks on the wall and floor can ruin a decent photo in no time. This is why they go for professional photo editors like us who can remove all sorts of marks from the wall, floor, or furniture. After all, the property listing won't go very well if there are ugly marks on the walls!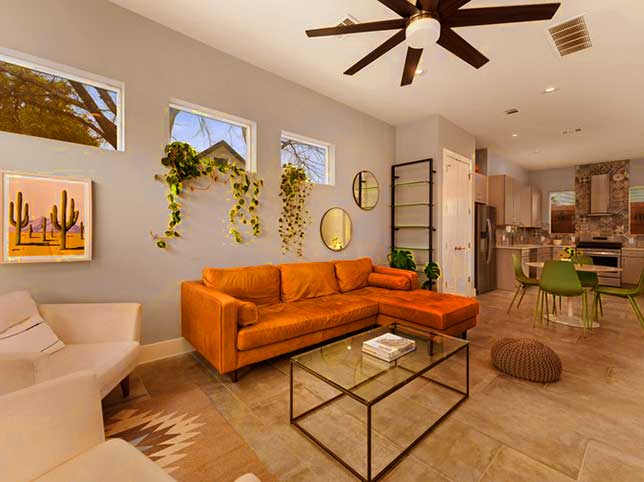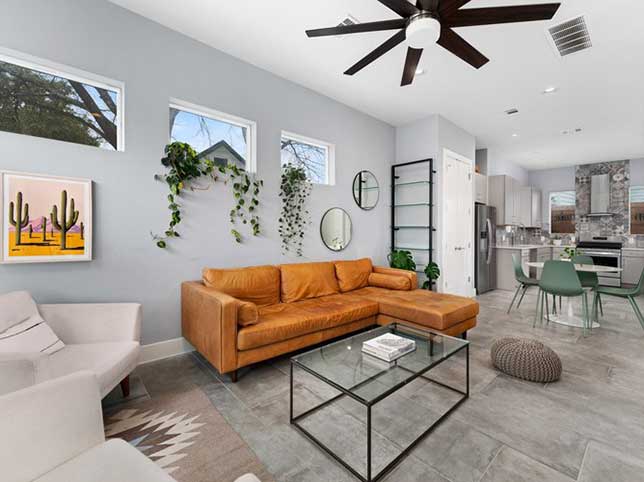 No matter what the floor plan is, sometimes the photo editors need to twitch a few things here and there to make the photos look decent. To increase more buyers, sometimes you need to do a little extra like adding fire to that fireplace. This is where we come in we can do it for you at a minimal cost!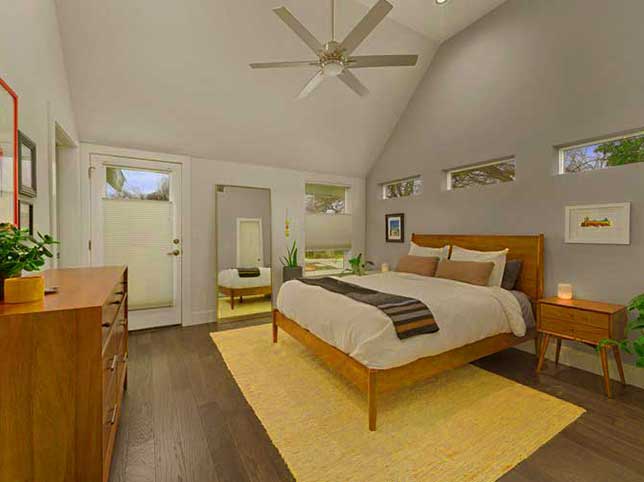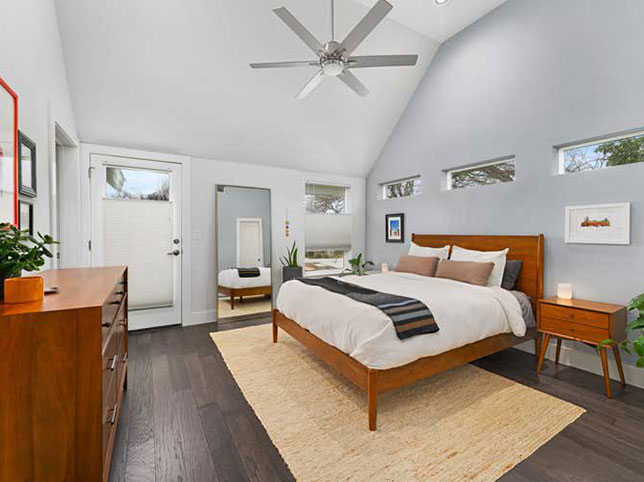 Brightness and Contrast Adjustment
We're ready to give the real estate images a very aesthetic look with our real estate HDR photo editing services. Our custom looks and filters will help you adjust a proper color tone for the photos. If you want to manually adjust the contrast and brightness — we'll do that for you too!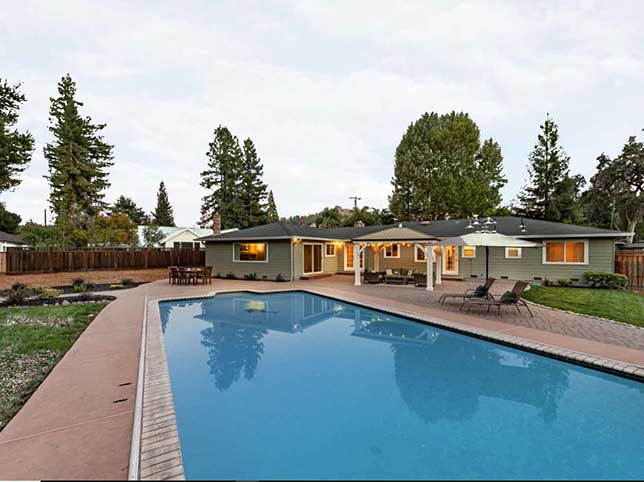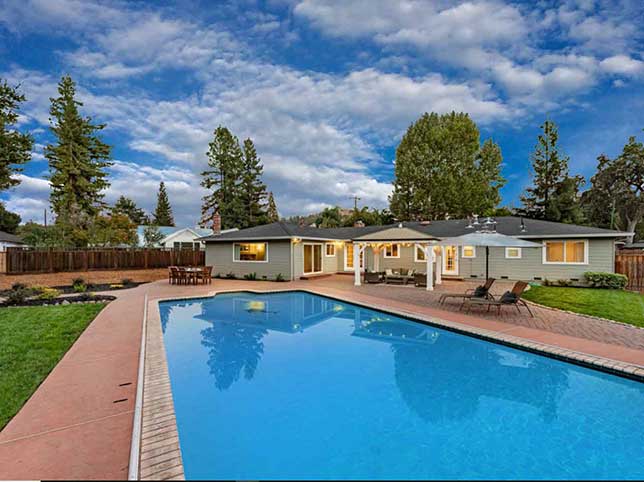 Lens distortion refers to a distortion that is caused by the perspective effects. The most common such distortion is called barrel lens distortion and can ruin the entire photo. However, you can get rid of this issue with our editing team's help as they have the appropriate skills to solve this issue easily.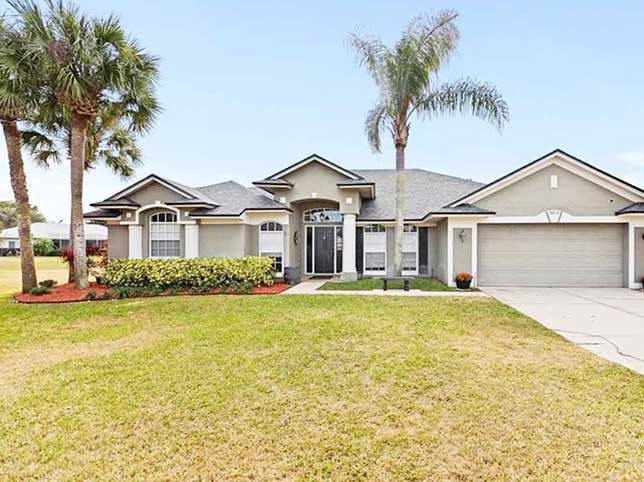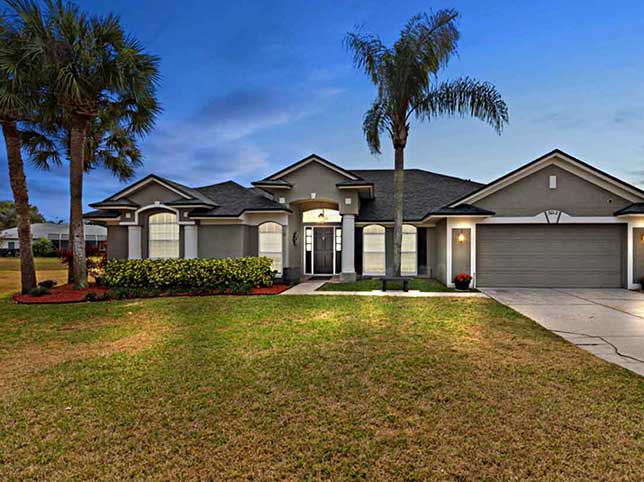 Like our real estate HDR photo editing services? Leave a review.
Like our services? Leave a review.
What clients Say about us?
Who Needs Real Estate HDR Photo Editing Services?
Let's just put it this way — digital photography, as of now, could never defeat human eyes. The camera fails to capture, evaluate and compensate for darkness or light like human eyes. This is where you need the HDR technique — because it creates an aesthetically pleasing photo that is contextually perfect as well.
Our real estate HDR photo editing services are important for you because they will help you overcome dynamic range restrictions and add a pinch of contrast in the real estate photographs.
HDR editing will emphasize the details and focus on the exterior and interior lighting by blending different images with different exposures. This is why you should go for real estate photo editing services — because the photos come out so good!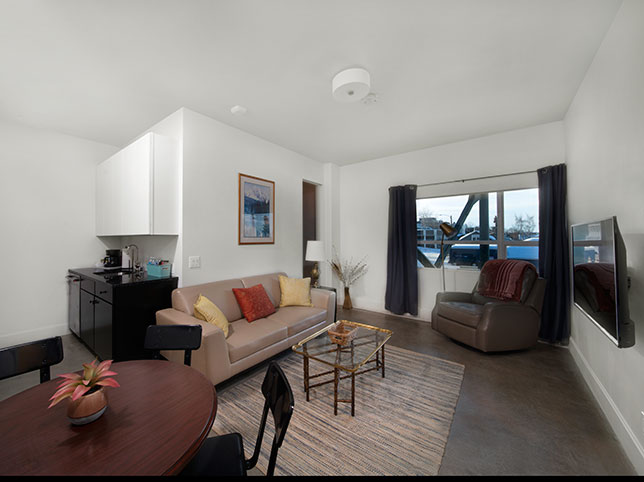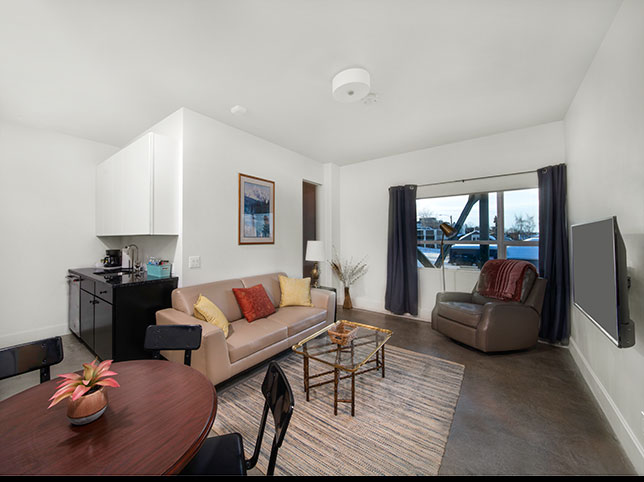 Benefits of real estate HDR photo editing services
The HDR image processing services we provide are top-notch in general, but if we are to focus specifically on the benefits of HDR photo editing, then we can give you some pointers to look at.
First things first, getting sharp, clear, and appealing real estate images with every single detail is important. But apart from that, there are certain benefits to this sort of editing, especially if you choose us!
HDR Photo Editing is quite cost-effective
The turnaround time for each photo isn't more than 24 hours
You get a non-disclosure agreement protection from us
Advanced software and tools will ensure that your photos come out amazing
Photo customizations will be entirely customer-centric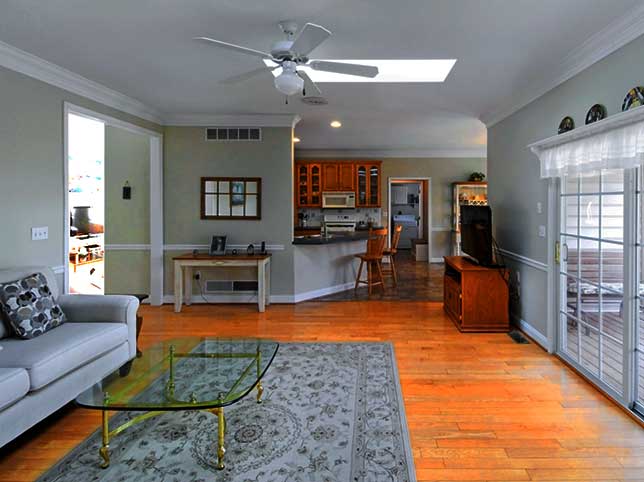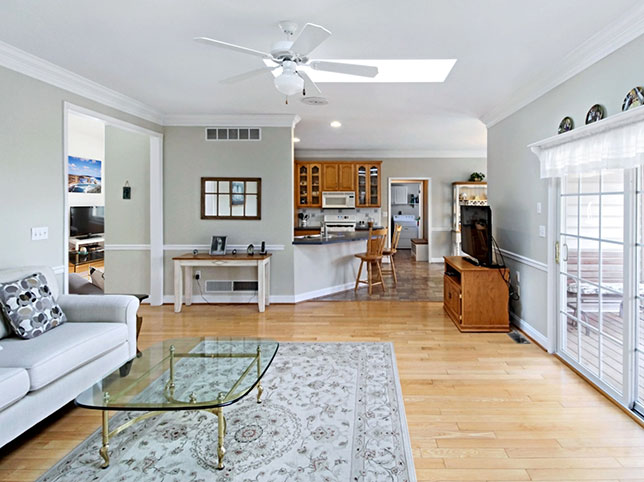 Impact of Bad Real Estate HDR Photo Editing Services
Photo editing services can often prove to be less efficient than they claim to be. For example, in order to do HDR photo edits, you need to have a clear idea about the high dynamic range.
HDR edits, in general, are one of the most complicated photo editing services. From capturing scenes to understanding the high contrast range — it can be tough for photo editing service providers.
If you're unlucky enough to meet a bad HDRphoto editing company, you might get outputs as extremely brightly lit photos. Now, if the editor doesn't know the HDRpost-processing technique, things can go even worse. Imagine paying for edited photos that don't look like real scenes at all!
So yes, unless you hire experienced photo editing services, this incident might happen to you anytime.
Our Real Estate Exterior Photo Editing Services
To take our real estate photo editing to the next level, we have professional photo editors on board. Our real estate photo editors will not only beautify your property images but also help them get noticed! We offer a wide range of image editing options that include: 
Image HDR from Multiple Exposures
We make sure that your real estate photos have the right exposure, brightness, and luminosity. To do perfect exposure blending we make a clipping path of every part. Our goal is to provide a real estate photo collection that is visually satisfying for your customers. We can play up the dynamic range in photos provided by real estate photographers. 
If you want to remove certain objects from your property photos, we are the perfect real estate photo editors for the job! We remove unwanted objects and people from exterior images and make the outcome look natural
A real estate photo editor can change the day setting of your property images. Often, real estate images are taken in bright daylight to capture the details of the property. We can give real estate images a natural look, highlighting their best features as if they were taken at dusk or the golden hour!
Our real estate HDR photo editing services also offer to attach live people to your photos. It makes property photos look more authentic and natural. Our real estate photo editors can create seamless real estate images with live 3D add-ons. Book a free trial to see the difference! 
Property images don't always come out phenomenal. Especially if it's because of the grass, our real estate photographers have got it covered!
We can make the grass in your real estate property look more even and greener. Even if there's no grass in the real estate property at the time of the photo, our real estate photo editor can add it for you!
Horizontal and Vertical Line Fixing
Perspective correction and all-over virtual renovation are our specialties. We can fix crookedness in your real estate photo with an expertly done perspective warp. This feature puts the property in the center of attention, minimizing incline and unattractive tilting. 
Add Objects to Your Floor Plan
Our professionally edited photos come out as an architectural masterpiece. We attach 3D objects to the exterior, making the property look elegant, homely, and welcoming. Our real estate photo editing services can render excellent photos that may increase the value of such properties. 
The look of the sky can have a powerful impact on a real estate photo. It's why real estate HDR photo editing services are incomplete without this sky replacement feature. We can replace a gloomy sky with a beautiful summer sky with pretty clouds! 
Maintaining good and consistent color schemes is a priority in our real estate HDR photo editing services. Our real estate photo editor understands the importance of uniformity in the image stock of a property. We can correct stark colors, so they are on par with the overall color palette. 
Our real estate photo editing services are not just about adjusting brightness and finding the correct exposure. In addition to basic editing services, we also provide clarity adjustment. This way, real estate agencies can present a real estate photo with accentuated details. It's the same but a lot better!
Shadow and Highlight Correction
Often, shadow and highlight correction are all a real estate photo needs in order to be seen, liked, and sold! Shadows and highlights in the right places can level up the look of real estate and make the property more desirable among buyers. 
Remove Sun Glare from Photo
Glare from the sun or other light sources can wash out certain parts of a real estate photo. It doesn't mean you have to hire professional photographers again. Take our real estate image editing services to remove any unwanted effects from photos. 
We served many real estate agencies who requested a lush lawn and greenery in their real estate photo collection. To achieve that look, we first removed visible cracks from the land and then played up the greenery! After taking our image editing services, they were able to put up beautiful images on their websites.
No matter how polished your property photos are, blurriness can prompt buyers to look at other real estate properties online. As real estate photo editors, we are experts in reducing blur and noise in property images. 
Why You Should Choose Us for Real Estate HDR Photo Editing Services
Yes, we understand that there are lots of photo editing services out there, and we also understand that you can choose anyone from them. But before you make a decision, have a look at what we're here to offer:
We have the latest HDR editing software to create fast and efficient HDR images
Our turnaround time is one of the fastest out there
Our customer service is always there for you to help
Our image blending and other photo editing services are provided at the most affordable cost
Our editors are highly skilled in real estate HDR photo editing services
How Much Does It Cost to Do real estate HDR photo editing services
Depending on the quality of services, the cost of real estate photo editing can increase or decrease.
When it comes to us, we don't put a specific price tag on our services. This is because we don't sell our services — we edit photos.
So depending on the turnaround time, the difficulty level of editing, different add-ons like image enhancements or object removals — we will charge you around $2.00 to $5.00 per photo. We believe it's quite a reasonable price for the service we provide.
How Much Time Does It Take Us to Do real estate HDR photo editing services
Again, the time taken by us for doing each real estate photo editing depends entirely on the type and number of edits needed on the photo.
If it's a simple fix, then you might get the photo within a few hours. However, more complicated edits take longer. In general, we have a 12 hour-24 hour deadline, and we tend to finalize editing within this time. Unless there are unforeseeable issues, we never miss deadlines.
FAQ's on Real estate HDR photo editing services
Are my photos safe in your hands?
Definitely. Your photos are 100% safe in our hands. Our data transfer methods are encrypted, and we meticulously organize all the client's photos to make sure there's not a single chance for a photo leak. Also, we keep backups for a limited time as a last resort in case the photos are deleted. But once you get the photos, we immediately remove them from our backup.
What is your turnaround time?
Our turnaround time for photo editing is generally 12-24 hours. This means no matter how difficult or complicated the edit is, we can complete it within 24 hours max.
What exactly is an HDR photo?
HDR photography is basically a process of merging different images in order to form a final photo. In order to take a HDR photo, you'll have to take a lot of photos of the same subject from different angles and different exposures and then finally stitch them up together. If done perfectly, the HDR photo should give you a correct exposure and a decent overall picture.
What are the tools you use for HDR image processing?
Our plan is to get as many satisfied customers as possible, so our experienced editors use modern and most updated image editing tools like Lightroom, Luminance, Photoshop, Photomatix Pro, etc. We don't prefer automation for HDR image editing, we only use it when it's an absolute necessity.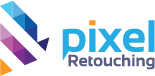 Get professional services
to enhance perfection on your

real estate Photos
You can avoid the hassle of having to spend hours doing photo editing. Join us and get a fresh look at your photos in the most beautiful way.