Newborn
Photo Editing

Service for You!
When you have lots of work to complete in the images of kids and babies, we employ professional tools to add more fun to your already adorable images.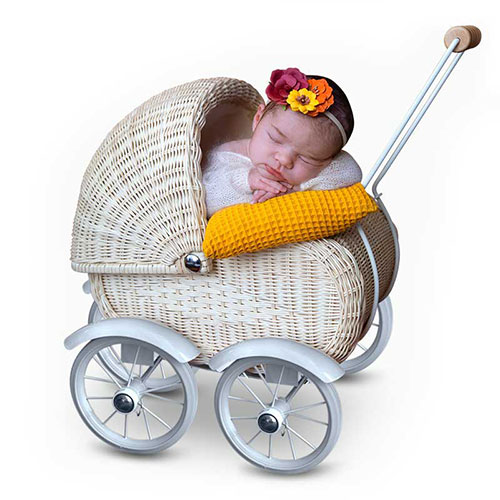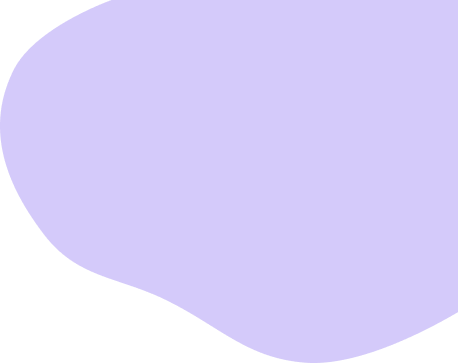 The Best Newborn Photo Editing Services for You
Doesn't matter if you're a caring parent or a newborn photographer, one thing is for certain – you want the baby photos to be as adorable as possible. Babies are adorable, but their photos sometimes do come out flawed no matter how carefully you take the photos.
This is where we come in. We're here to help you out on any kind of editing, from retouching to masking, everything!
The Most Important Things in Newborn Photo Editing services
Since it's the baby's first professionally-taken photograph, you want it to come out beautiful and natural. From background to lighting, facial expressions to pose, a lot of things can go wrong in a newborn photoshoot.
That's where newborn photo editing services come in, to whisk away the little mishaps and make everything look picture-perfect. 
Retouching your baby's skin has little to do with its natural complexion. You might want to have the skin retouched simply because the lighting played up the facial lines, and you want the photo to look as natural as possible. Our newborn photo editing services include blemish removal, smoothening, brightening the undereye area, adding a healthy pinkish glow to the baby's cheeks, and so on.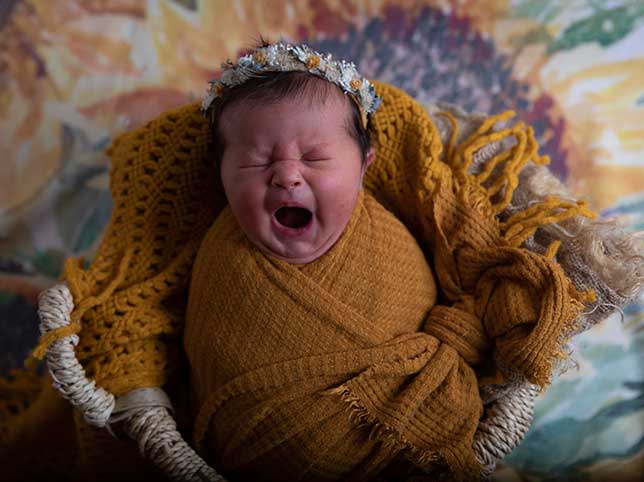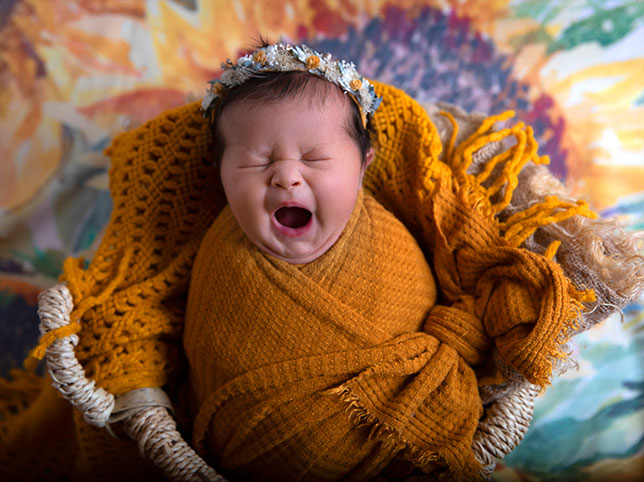 More often than not, baby photos don't do justice to your little one's natural skin tone. It might appear lighter or darker depending on the lighting quality.With our natural skin tone fixing process, we correct sleep lines, puffy eyes, pigmentation, and the appearance of newborn skin concerns.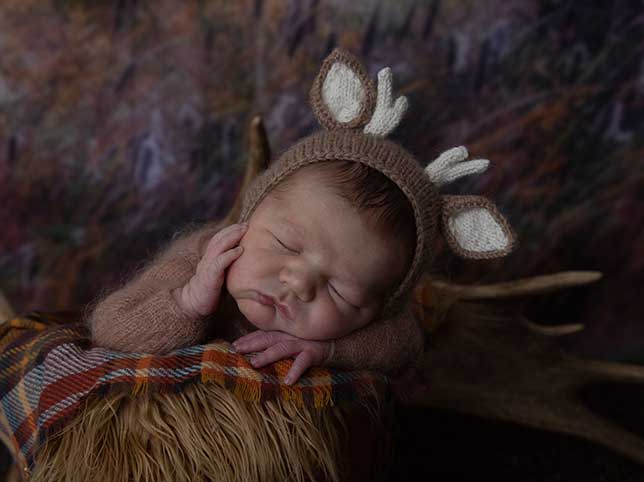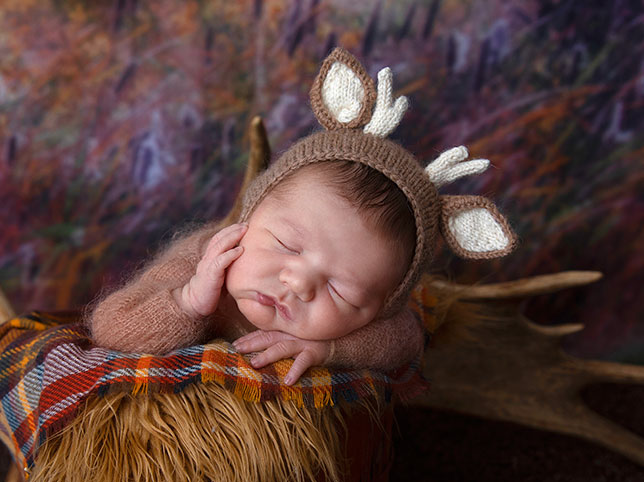 Background Extend or Fixing
We offer a wide range of newborn photo editing services. Most of our clients are new parents, and they request aesthetic backgrounds. Therefore, in addition to background object removal and enhancement, we also provide illustrated background edits that match your theme. Our baby photography editing package also includes creative layouts and gentle color adjustments.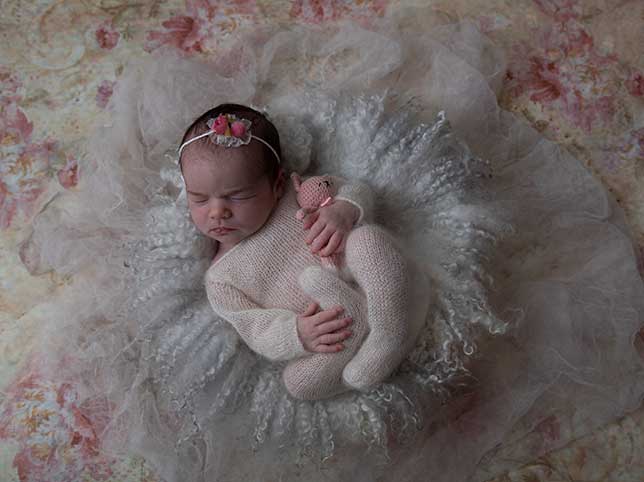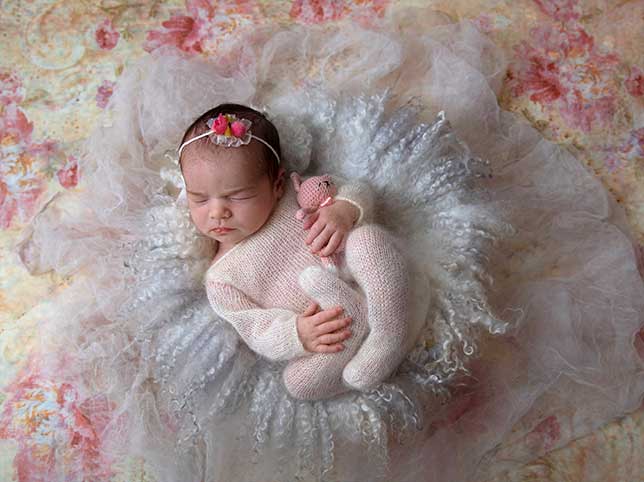 Newborn Props Replacement
For a picturesque shot of your baby, many photographers go for a medley of newborn props. We correct the placement of these props, changing their size and perspectives, or removing them entirely. Moreover, we take into consideration the young parents' opinions about the props and wallpapers to make the picture-perfect.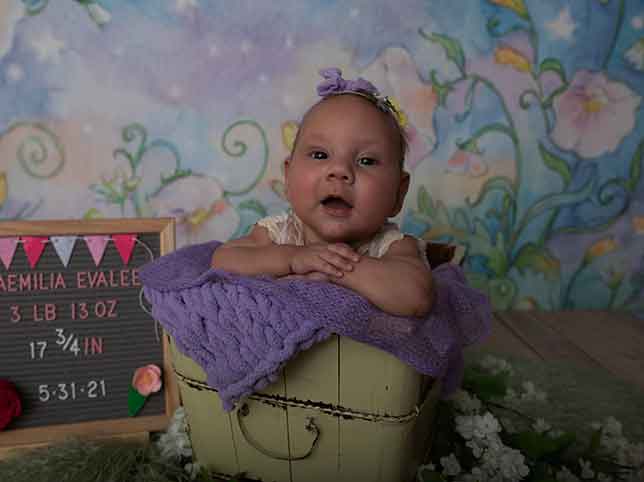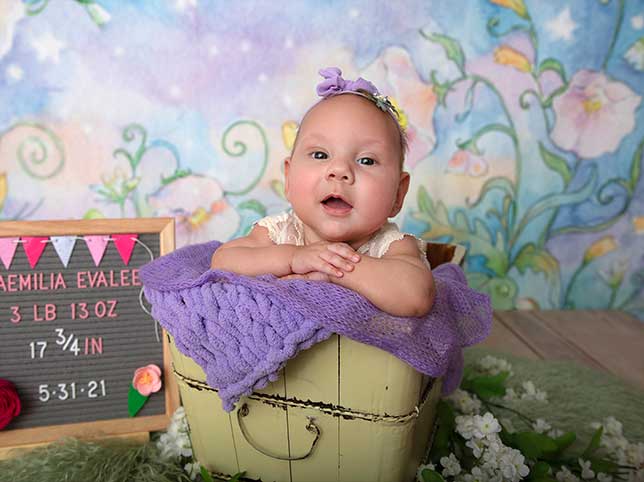 If the newborn is being stubborn on shoot day, it's hard for a professional photographer to capture happy, smiling pictures. It's true when they say a smiling baby, a perfect background, and a flawless pose are possible, but not in the same photo. Why let the photography package go to waste when you have our expert team swap baby heads for you?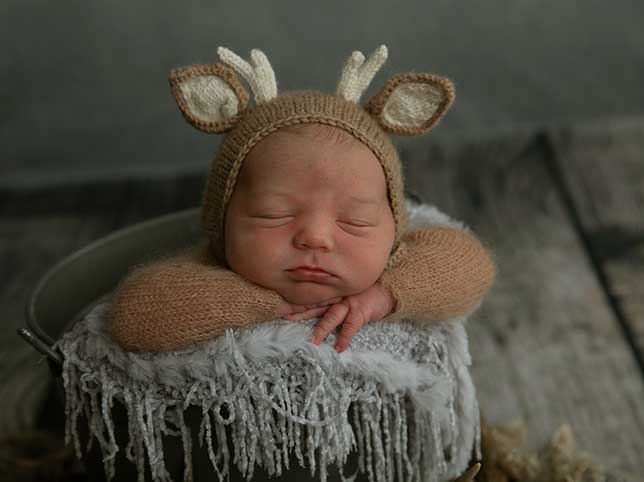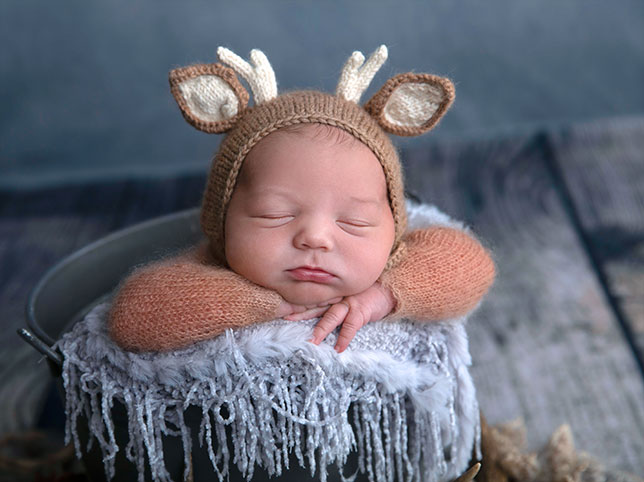 It's very common not to have ideal lighting in your newborn's photos. Correcting the lighting is one of the specialties of our newborn retouching services. We carefully assess the photograph to point out which direction the lighting should come from. Additionally, we fix overexposed and underexposed baby photos to find the right balance in terms of illumination, shadows, and warmth.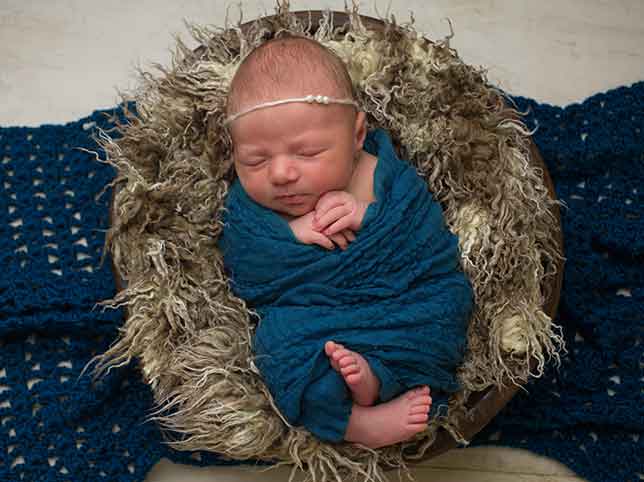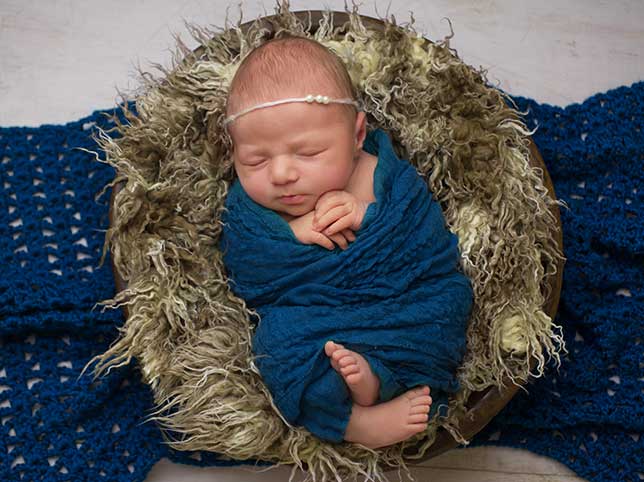 Like our newborn photo editing services? Leave a review.
Like our services? Leave a review.
What clients Say about us?
Why You Need Newborn Baby Photo Retouching Services
Editing baby photos is a long and laborious task. In our experience as professional photographers and photo editors, we learned a very important lesson – there's no such thing as a single-take in newborn photography. They're expressive, fun, and always on the move, which looks great off-camera, but photos? We guess not. 
Newborn photo editing services take care of those paltry details, making sure that the baby, the brightness, and the background are all coming together. Newborn photos require basic editing, including but not limited to background fixing, skin retouching, image masking, exposure adjustment, and unwanted object removal.
Newborn photo editing services provide necessary adjustments and corrections. Plus, they follow a certain style for editing the pictures, making each photograph look right out of Pinterest.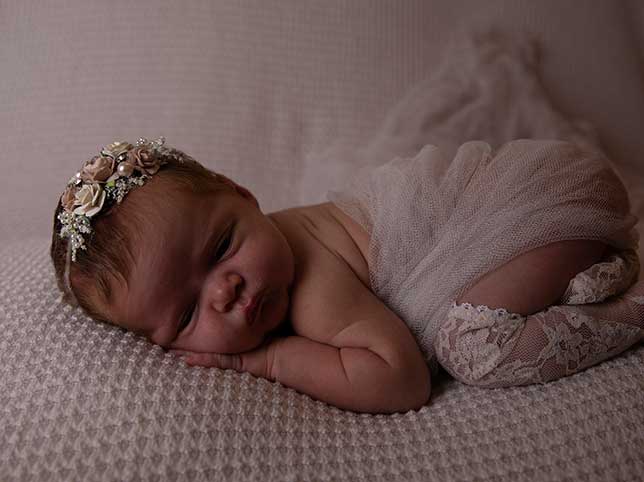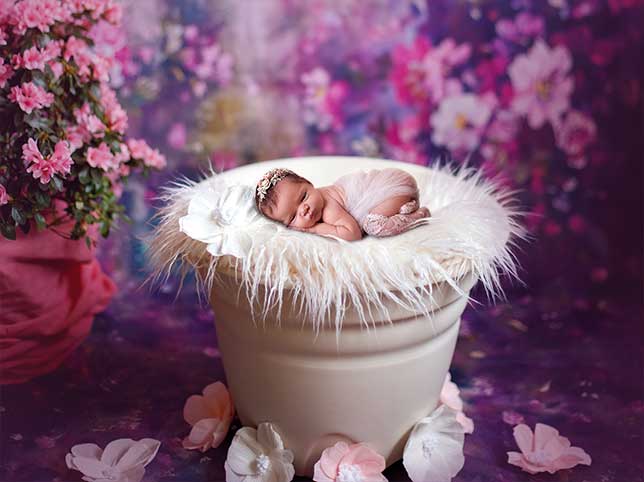 When it comes to editing newborn photos, a professional agency ensures high quality, fast service, and excellent photo manipulation. No matter how your newborn photo shoots went, the polished and edited pictures will be much, much better!
So, if you want cute, high-quality photographs of your baby's first few months, you should consider our online newborn photo editing services. You'll be surprised to see what a bit of color correction, contrast, and photoshop can do!
Speaking of which, we have many Photoshop experts and baby photo editors on board. They can edit baby photos to your liking without charging you an arm and leg.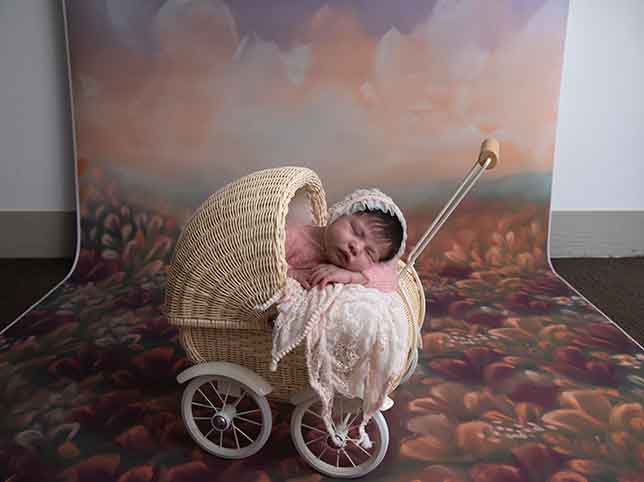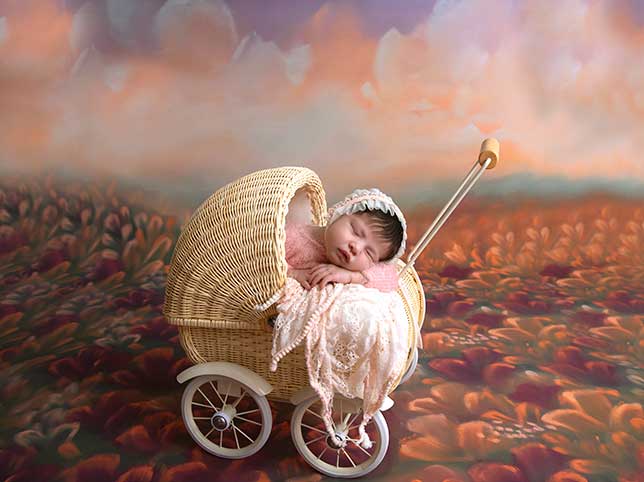 Why You Should Choose Us for newborn photo editing services
It's no surprise that baby photo retouching services are in quite high demand these days. The rise of social media made sure you and your newborn need to look as perfect as possible online, and this is where our newborn retouching services come in.
We understand that as a new parent, you're very excited about showing your child to the world. So, the baby photo has to be perfect, no two ways about it. Even if you're not a parent but a clothing line owner, you'll still need professional photographers, mini models, and quality newborn photo editing services.
Now the thing about newborn photography is that they're not the gentlest models. Photoshoots don't go as planned, and even a professional photographer might fail to click the perfect baby photo.
But we can make it perfect. With our exclusive photo editing services, we can guarantee you that the photo will look great after we've retouched them. From doing the long and laborious task of exposure correction to basic editing like removing unwanted objects from your baby's skin, we do it all.
Our dedicated team excels in baby photo editing, and we can ensure you that at our cost, you won't find many decent newborn photo editing services available. We'll make sure the newborn photo comes out as perfect as anything, and you have our word on this!
What We Do on Newborn Photo Editing Services
We offer high-quality skin-perfecting, skin smoothening, background editing, and client-specific adjustments on our baby photo retouching services. If you want to know more about our newborn photo retouching package, please read the following, or contact us for more information! We'd be happy to help!
Blemishes, Flaky Skin, Spot Removal
Newborns are no strangers to flaky skin and blemishes. They go away after a while, but if they stick around during the photoshoot, we offer to correct the blemishes and red spots in their pictures. Our skin-perfecting edits look completely natural.
Baby skin is sensitive, which is all the more reason to opt for a professional retouch in the photographs. We offer top-notch retouching services to make sure that your little one is looking flawless. We also fix stray hair, skinfolds, peach fuzz, and eye clarity!
Newborns often look tan after coming down with physiological jaundice or simply getting sunburned. Even so, visible melanin production starts to happen after birth, which is why it's hard to tell a little one's skin color.
Our newborn photo retouching services cover color correction to remove redness, pigmentation, and dark spots in general.
Contrast, Brightness, Sharpening
We offer photo manipulation services for newborns, which include adjusting the brightness, contrast, highlight, shadows, sharpness, and vibrancy. Young parents wanting to try a pastel theme request for well-exposed but not overly vibrant photos.
Body and Face Liquifying (If Needed)
This service is not included in our basic editing package, but you can add it any time! If your little one was having a hard day, and there's no smiling picture for us to work with, we opt for face liquifying. It tweaks facial expressions and posture. As with our other photo retouching features, we make face liquifying look 100% natural.
Skin Smoothing and Toning
As a part of our newborn photo editing services package, we offer skin retouching and toning services. They make little ones look healthy and happy. Someone in our editorial team will discuss the details with you so that you can share how you want your newborn photos to be edited.
Background Extend & Retouching
Sometimes the background of the photos doesn't sit right with your preference. You can have the background/wallpaper changed or extended via our photo retouching service.
Remove Unwanted Objects from the Photo
After a photo shoot, you might wonder what a particular thing is even doing in the picture. We regularly deal with it in our newborn photo retouching services. It allowed us to make flawless edits and make sure that you're happy with the photographs.
Taking your newborn's pictures in a sunlit area can throw the exposure out of balance. This is why we White Balance the pictures by adding opposite colors to the overly-exposed areas. Since we have professional photo editors for that, we are able to save time and make fast deliveries.
Photos taken at home often have the red-eyes effect. You can send them over, and our photo-retouching experts will fix them in a short time.
Resizing and cropping images might sound simple. But there's an issue of perspective viewing. If you don't want your official newborn photos to look like they were photoshopped, having them resized by an expert photo retouching agency is a good call.
Following the Clients' Style
We've never had a dull day in our baby photography editing agency. It's mostly because we're retouching cute newborn photos and receiving excellent feedback from young parents around the world. Our team is attentive towards client requirements, making sure that we continue to be a part of your baby's journey.
How Much Does newborn photo editing services Cost?
Newborn photo editing services differ from one company to another, but we can assure you that our pricing for photo editing is one of the lowest in the market! Let us take you through some of our pricing!
There are many different quality edits available with us. If you want basic photoshop editing with some retouching, skin smoothing, or adjusting white balance, that won't cost you a lot, per se. However, a complex and laborious task will mean that you'll have to pay a little more than usual. Let's start with retouching.
Basic image retouching will cost you $1.00 per photo. We'll retouch your photo, edit it accordingly and make sure the photo comes out nice. Color correction will cost you the same, $0.39, where we'll be adjusting the unwanted colors accordingly.
We also do color masking and photo restoration at the same price, and unlike others, we don't demand more time even after the deadline is over!
Editing baby photos isn't just about retouching, though. Sometimes, newborn photo editing requires clipping and masking too, and lucky for you, we provide you with that service too!
We're not done yet! We have more offers for you, and these are the services you might need for your baby photography editing.
A professional photographer may offer these as a part of the photography package, but if they don't, we offer these services for a very inexpensive cost. Drop shadow and reflection creation will cost you $0.39, whereas cropping and resizing require $0.35 only.
How to Choose the Best Company for Newborn Photo Editing Services
If you're looking for a proper newborn baby image editing service, then you're in luck here. A good company for doing baby photo edits should have the following requirements:
They need to be attentive to the client and try to fulfill the client's wish in any way possible
They should never delay the editing process and deliver the photos within the deadline
The best company should always be able to create the perfect photo for their clients
The price of their service should be within the budget of most newborn parents
Finally, their customer service needs to be top-notch so that they can handle even the most difficult of clients
If you feel like a company has the focus and newborn photo retouching ability to provide you with the perfect baby photo, then you should go for it. We provide all of these…and more!
FAQ's on Newborn photo editing services
How do you edit newborn photos?
Our professional retoucher focus on quality photo editing. like blemishes, dry skin, color correction, skin tone fixing, etc. 
How much does photo editing cost?
Our newborn photo editing prices start from $2 for each image
Can I order a single newborn image editing on CPC?
Yes, You can order a single image for retouching.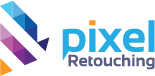 Get professional services
to enhance perfection on your

photos
You can avoid the hassle of having to spend hours doing photo editing. Join us and get a fresh look at your photos in the most beautiful way.